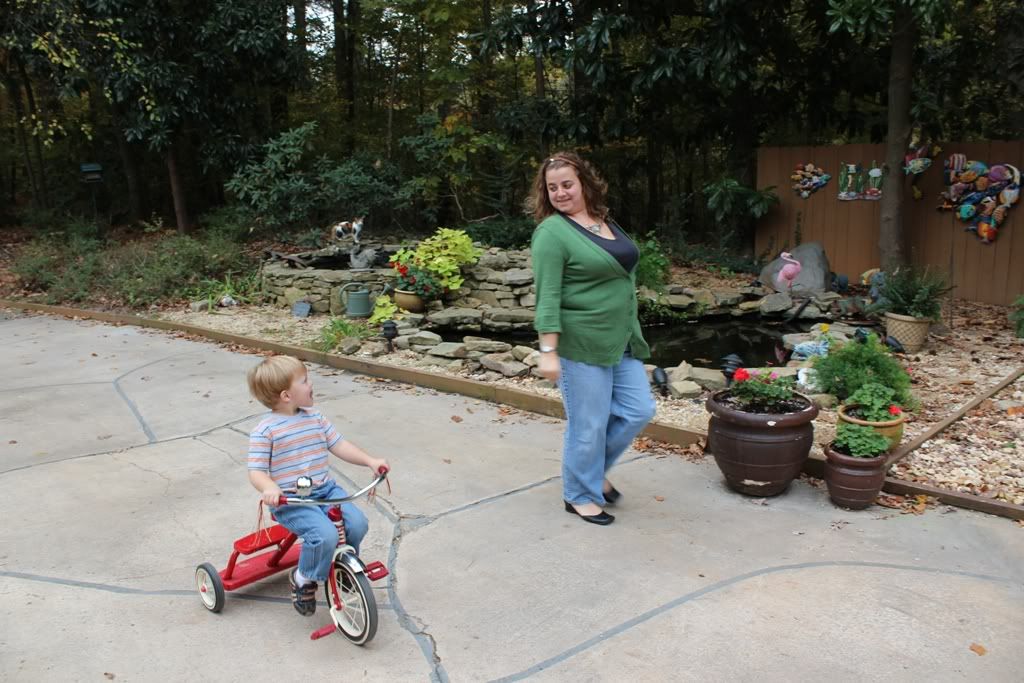 Racing Mommy down the hill.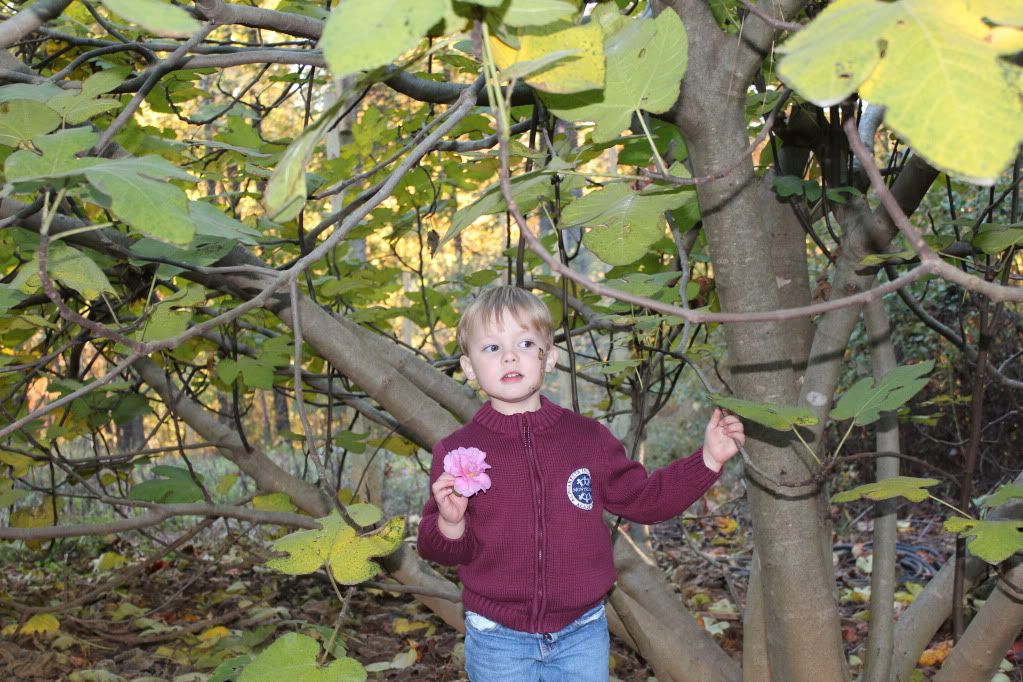 Checking for the last of the figs of the season.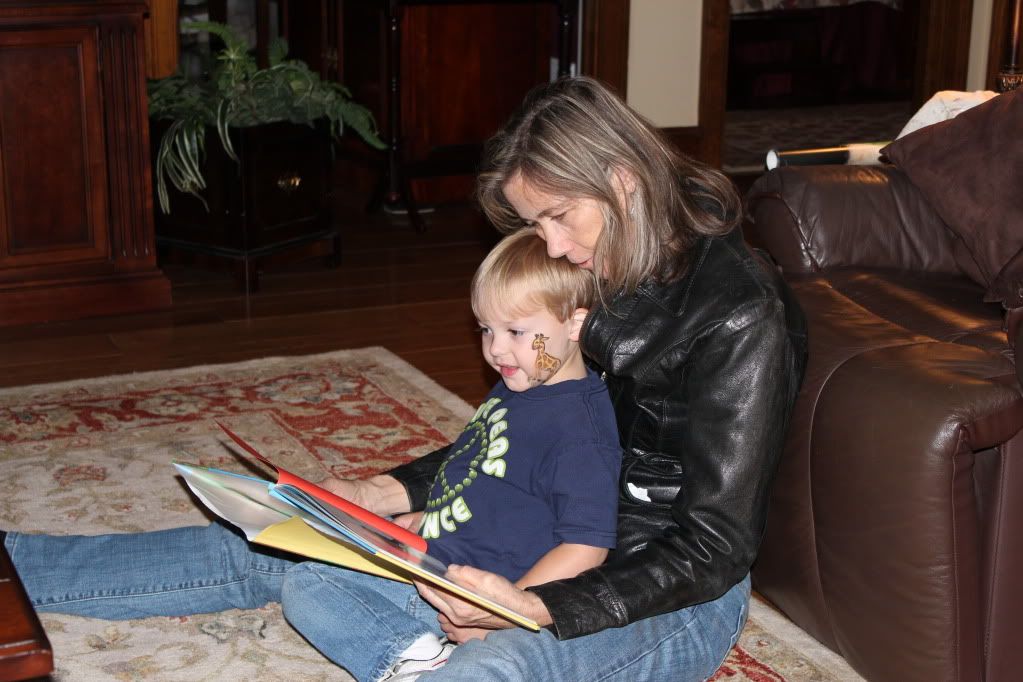 Grandma Joan came to visit us.
Dancing for Grandpa Edgar. I think I did a good job.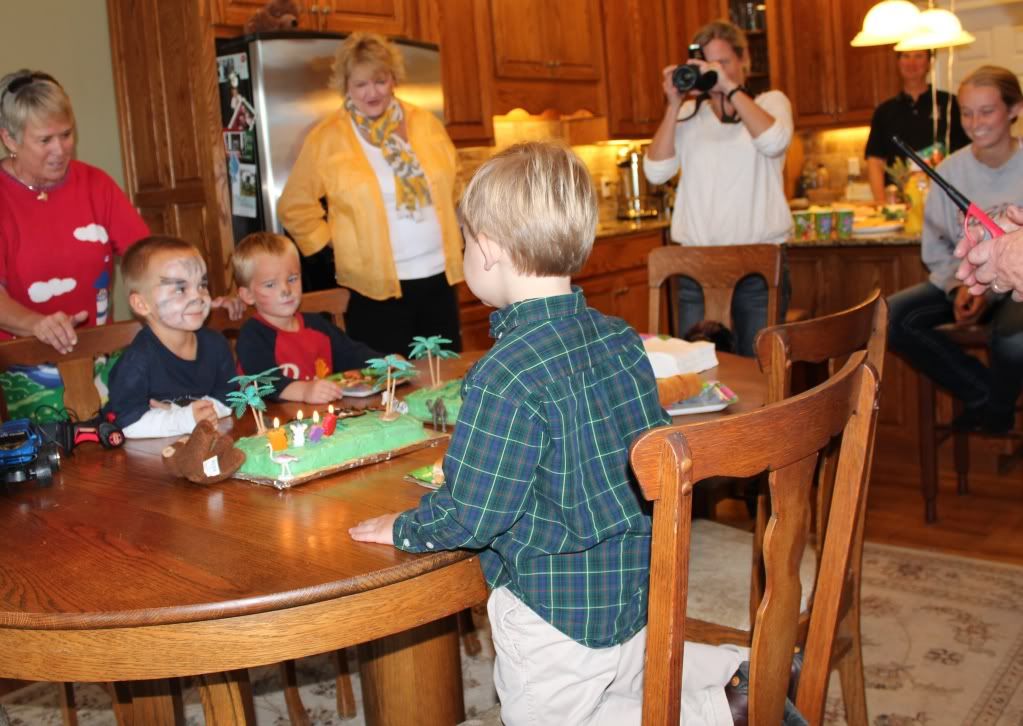 Mac and Will's birthday party.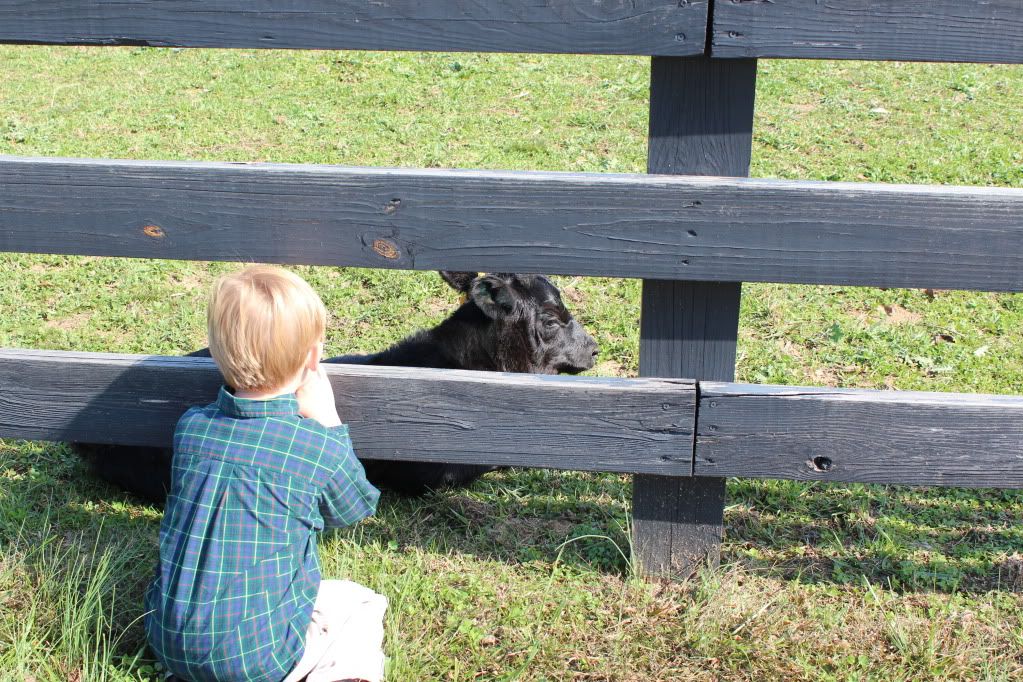 The new calf was sleepy.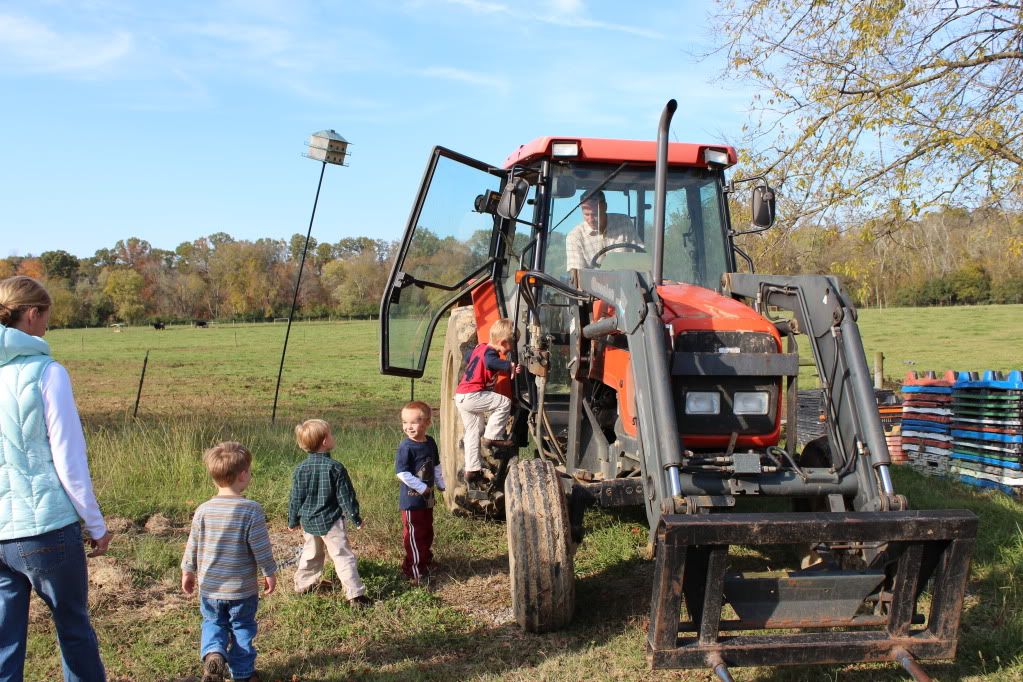 Then we decided to all go for a ride.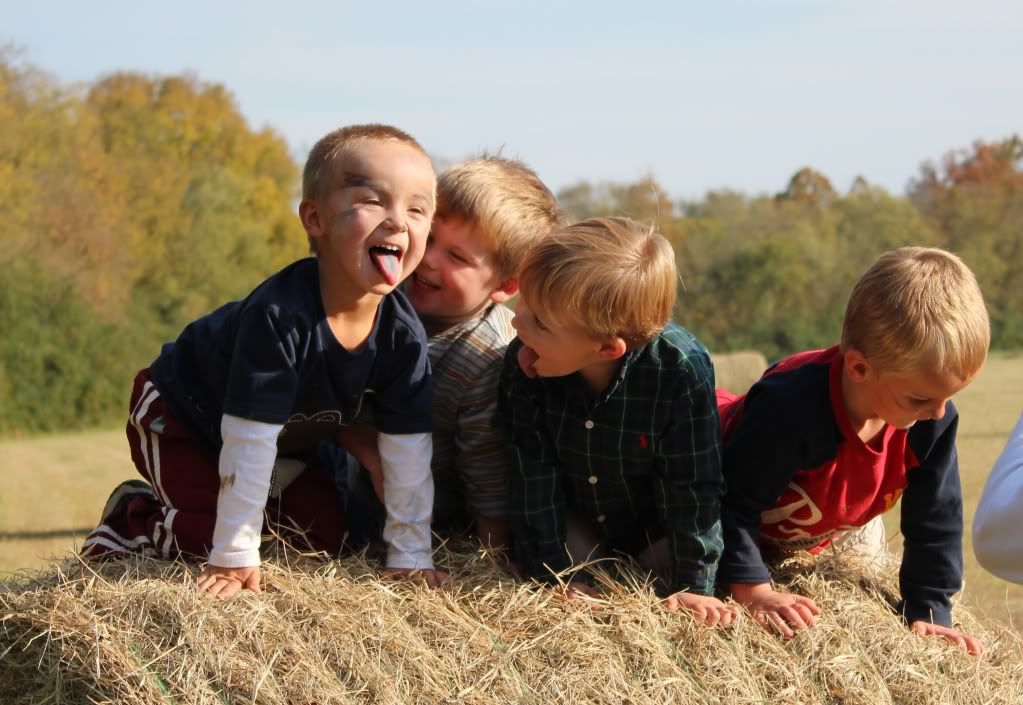 We got to play on the hay.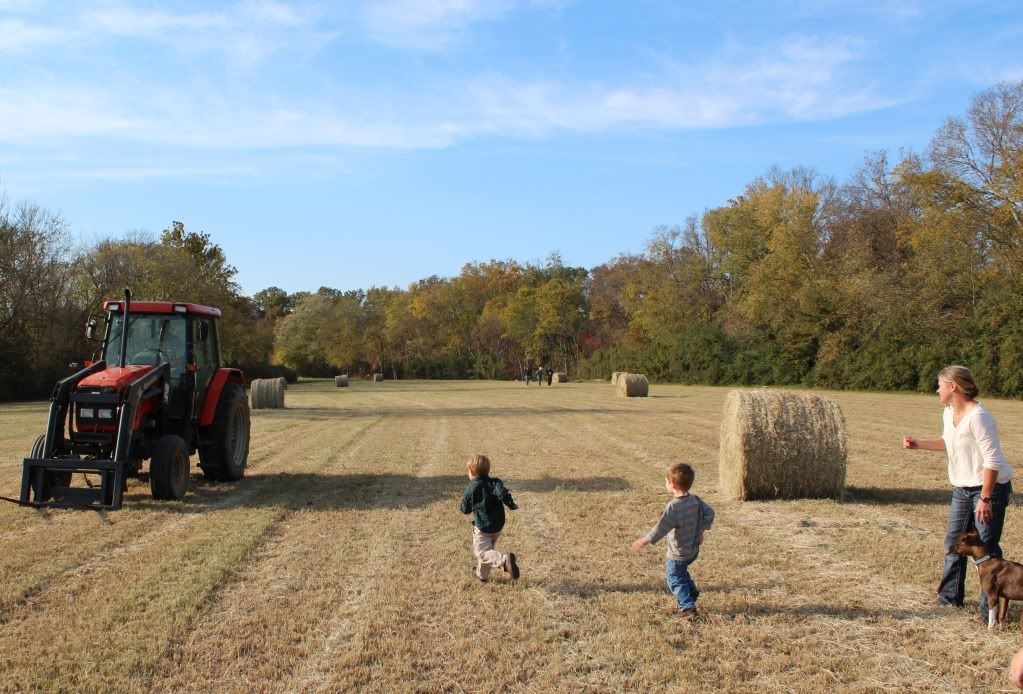 Then raced back to the tractor.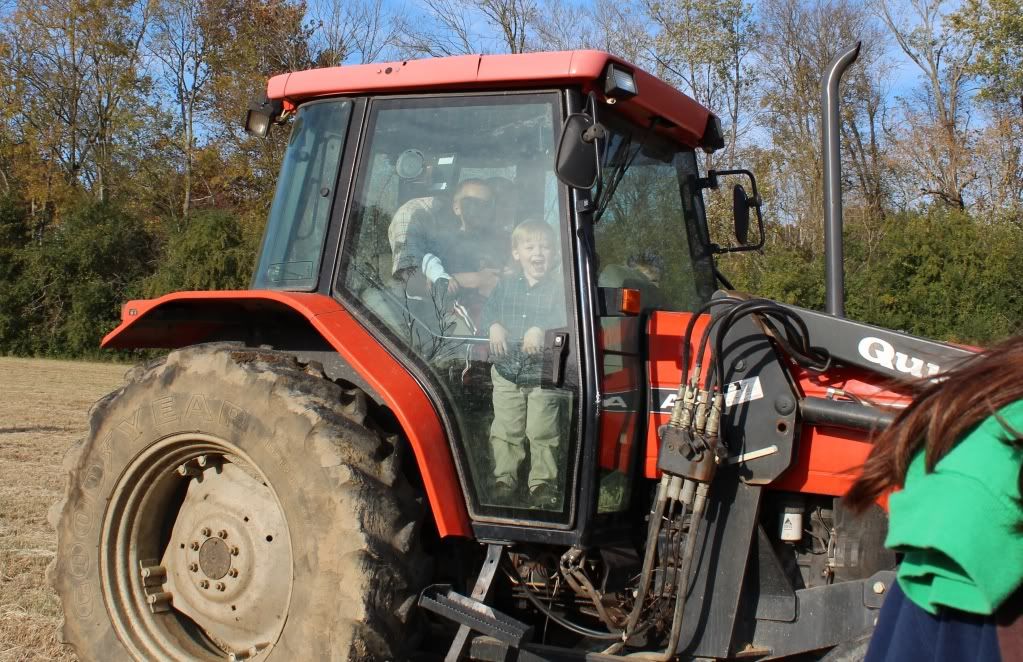 Since I was first, I got to stand at the door.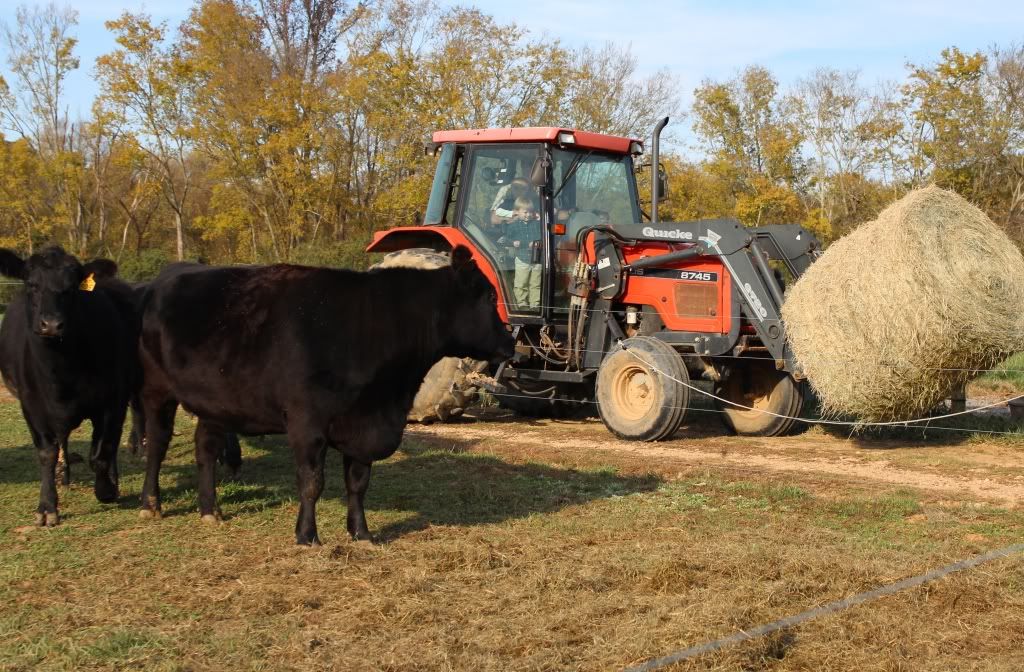 We even stopped to pick up dinner for the cows.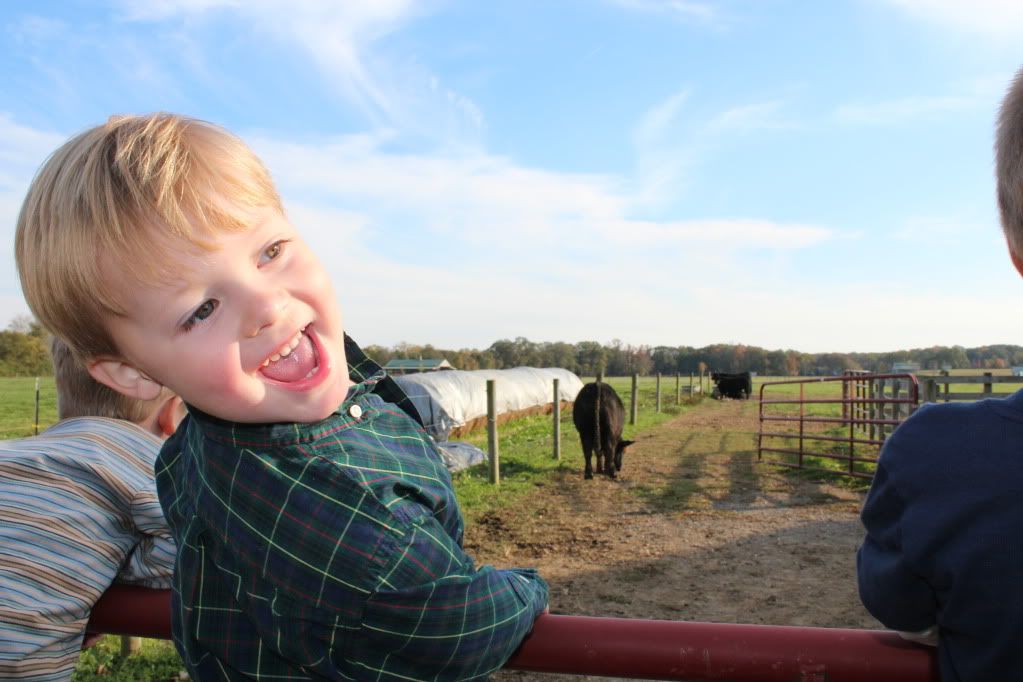 I enjoyed my day on the farm with the twins.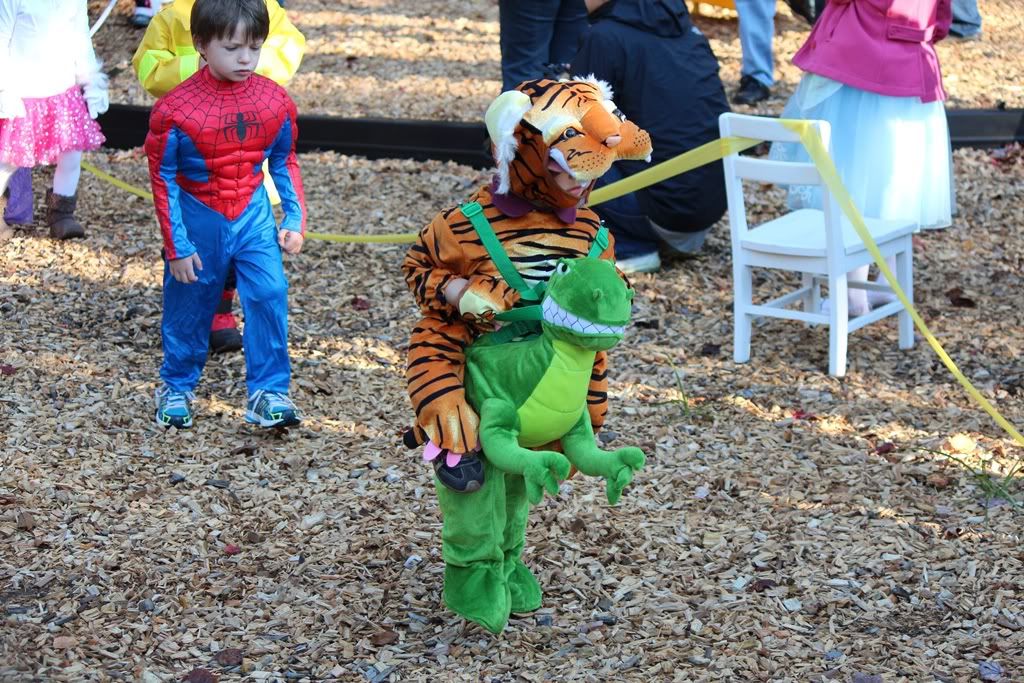 What am I? I am a tiger riding a t-rex, of course.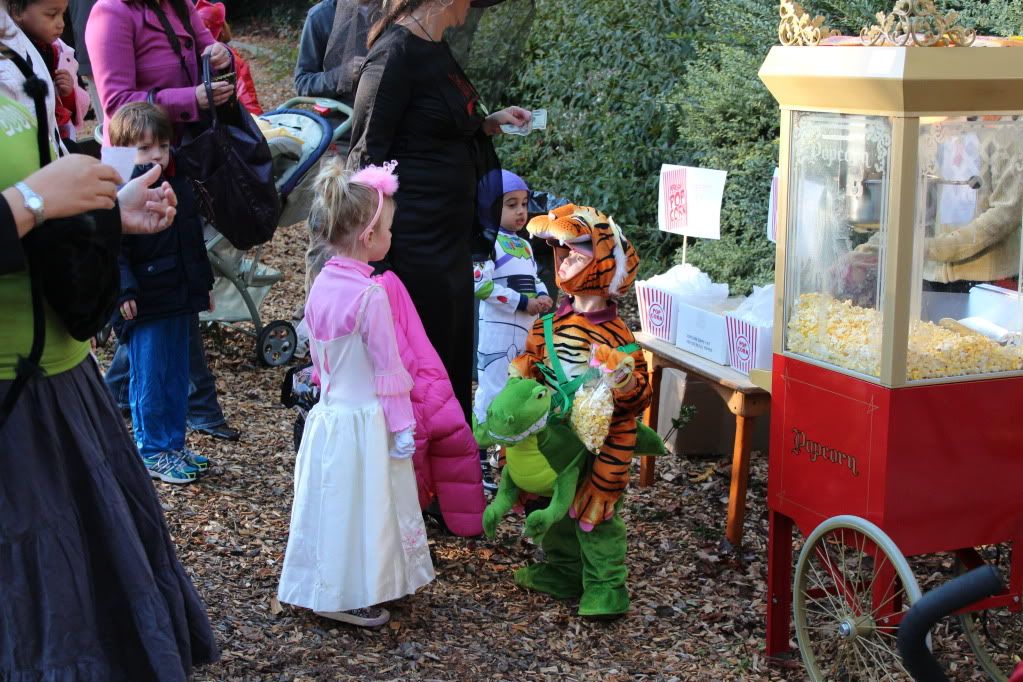 The fall festival on Halloween at Alpharetta International Academy.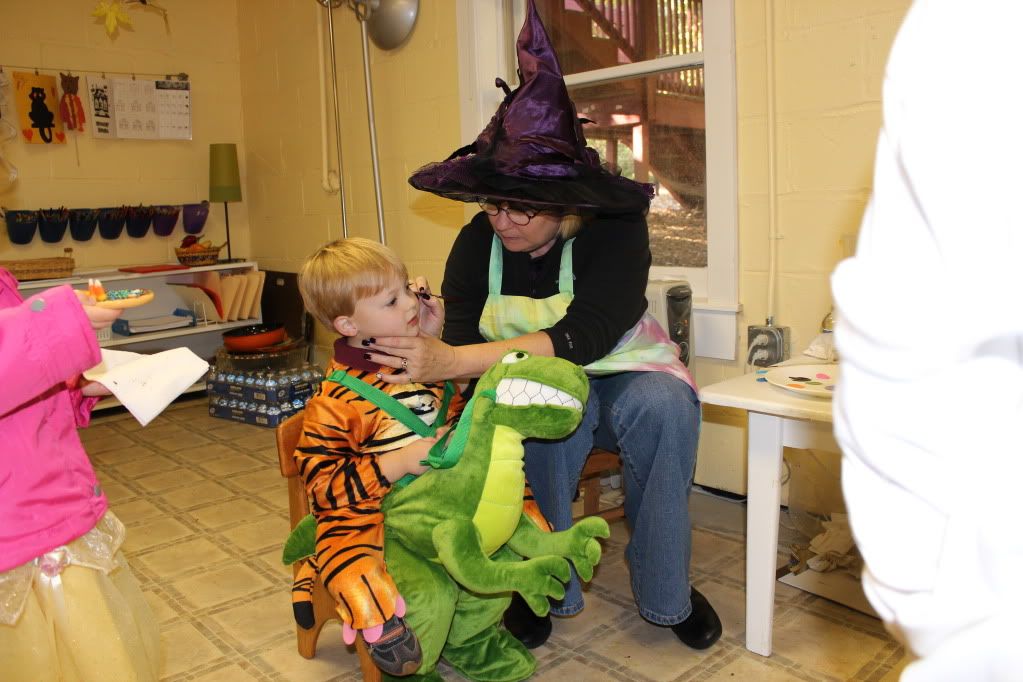 Ms. Bender painting a bat on my cheek. She's good at everything.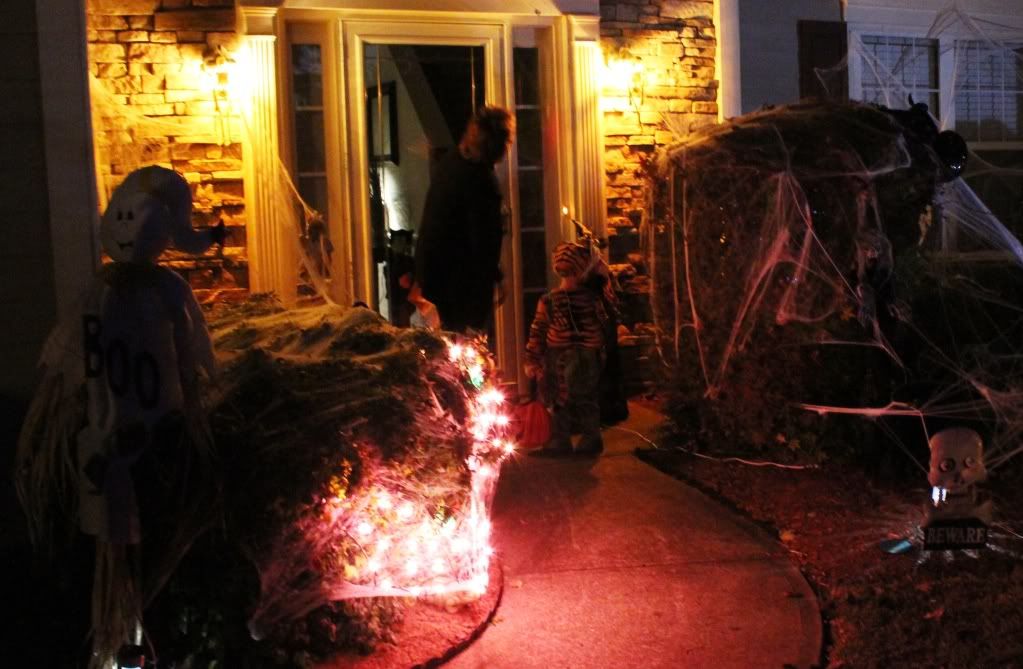 Trick or treating.