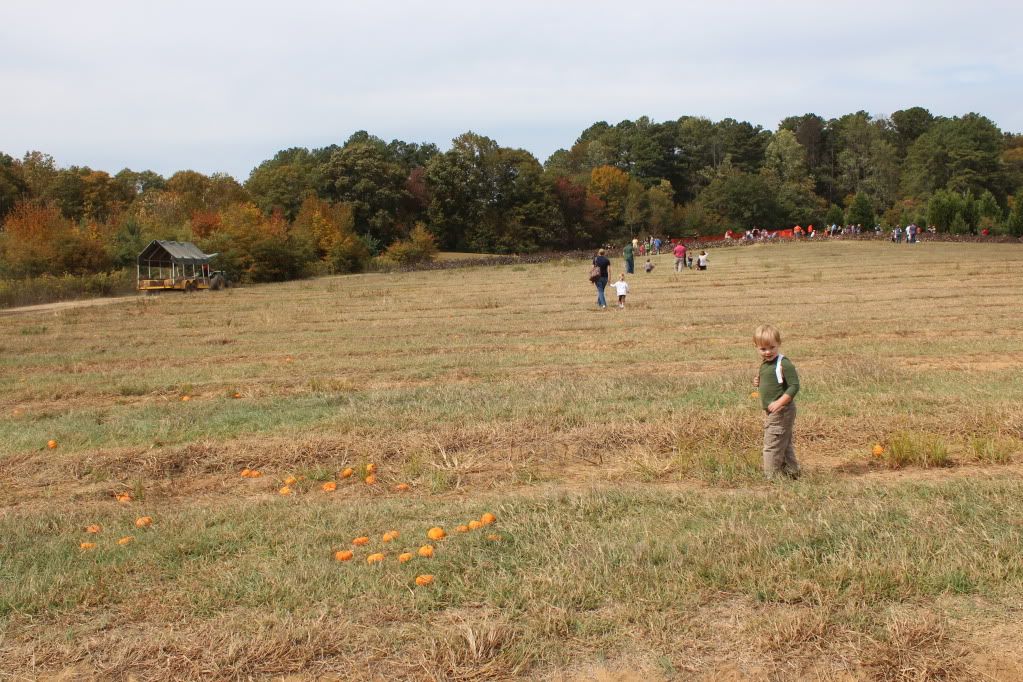 Arriving and exploring the pumpkin farm.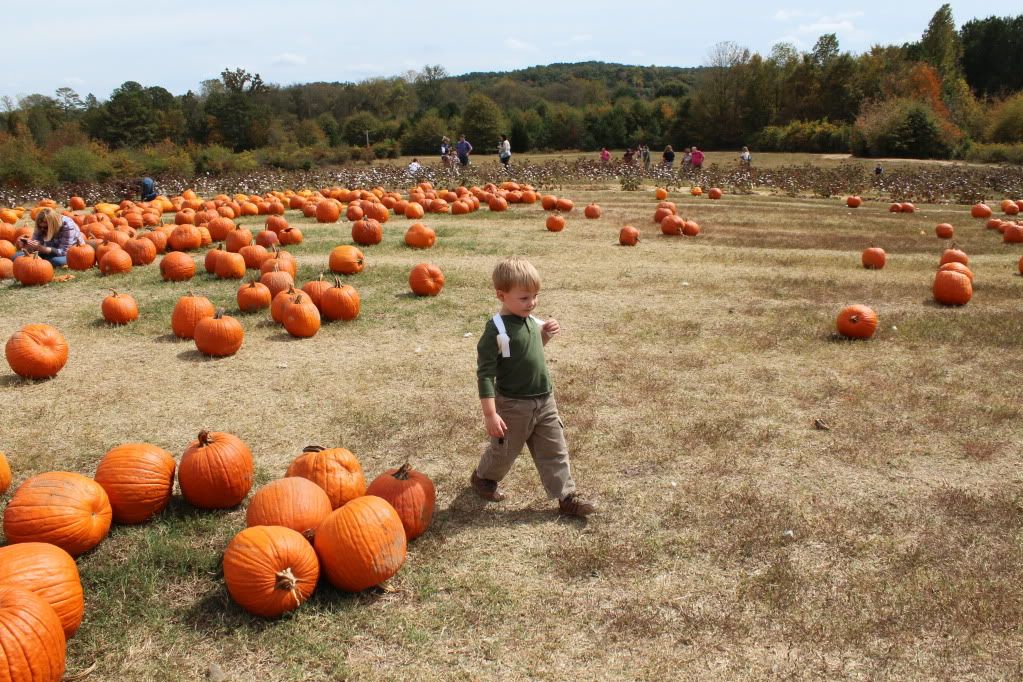 Hmmm, this might be difficult. I need to find just the right one.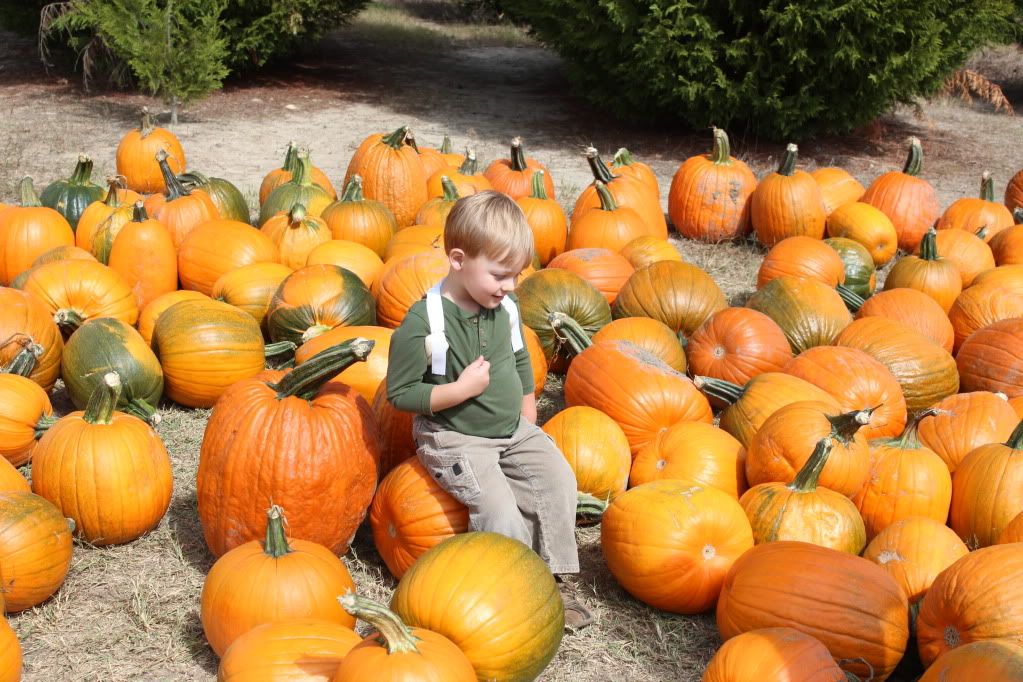 Checking out the varieties.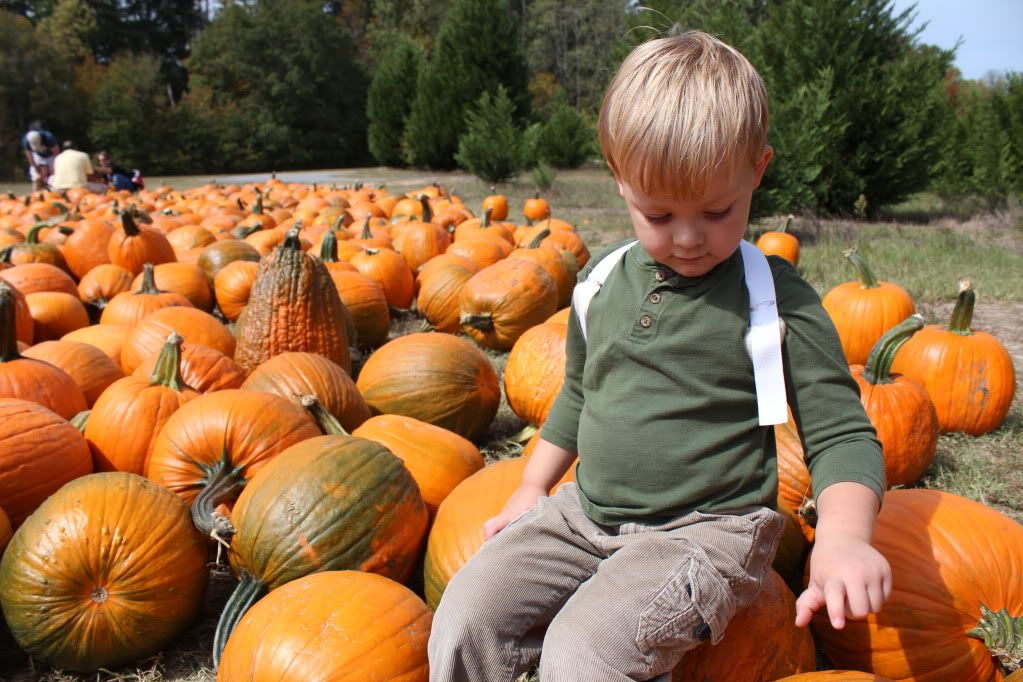 Overwhelmed.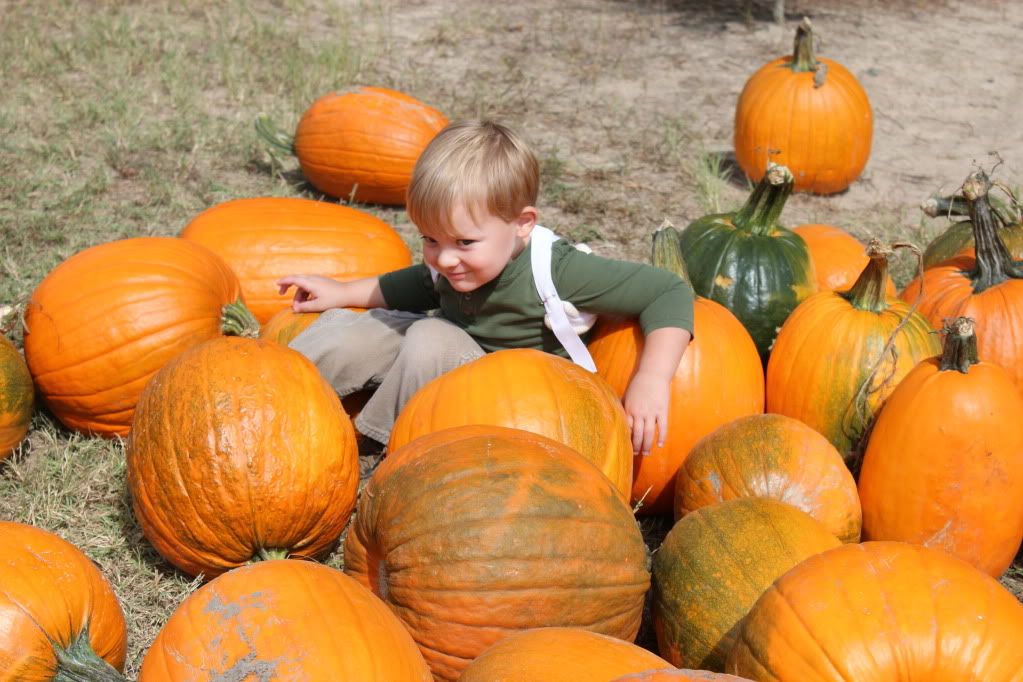 They are more slippery than they look.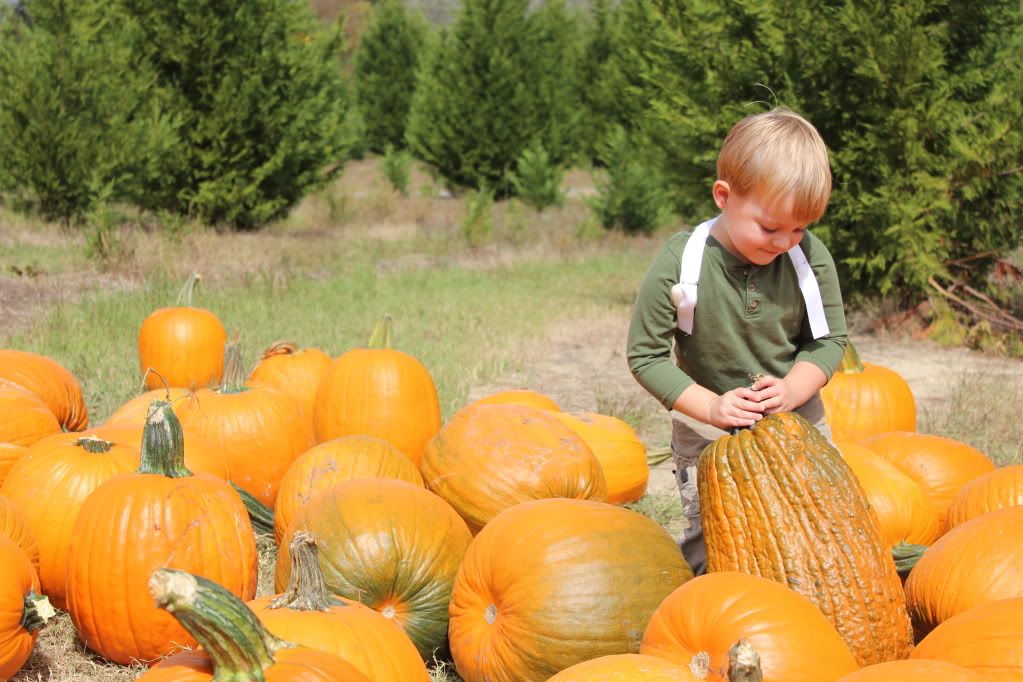 I finally find a good one.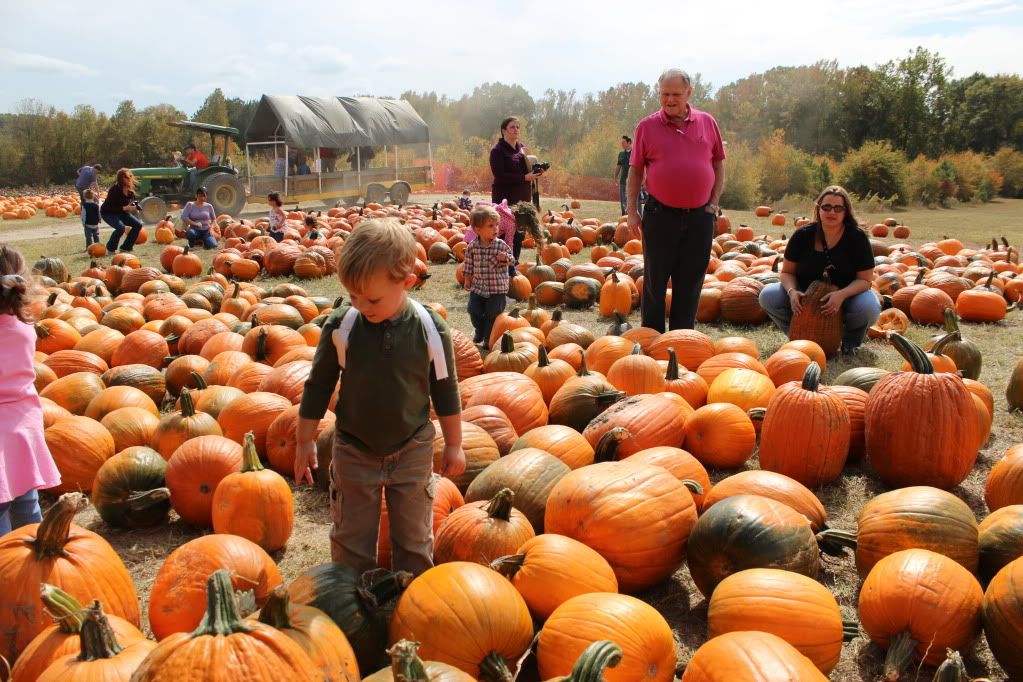 Finding him a friend.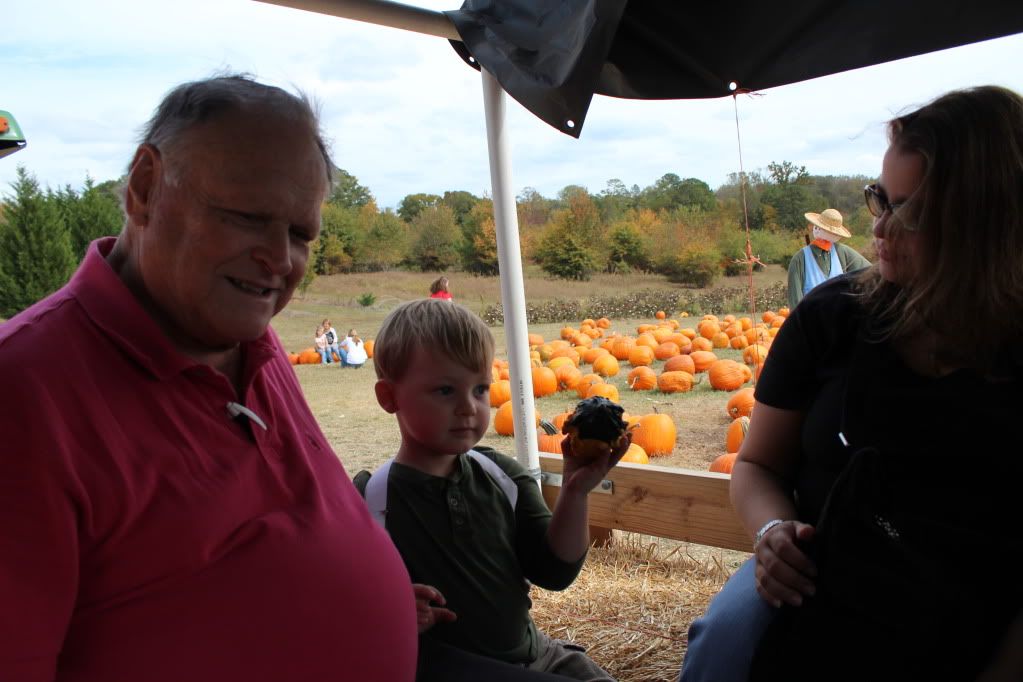 Great Grandpa Omer, me, my new gourd and Mom.