Arriving with Mom at the Discovery the Dinosaurs Exhibit.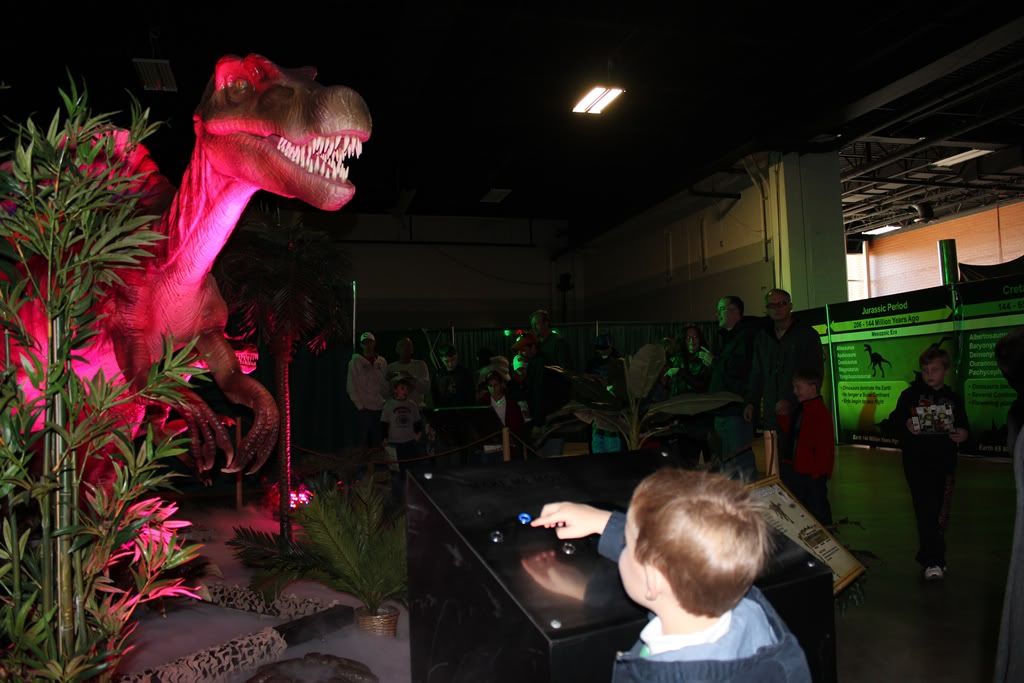 They moved and growled!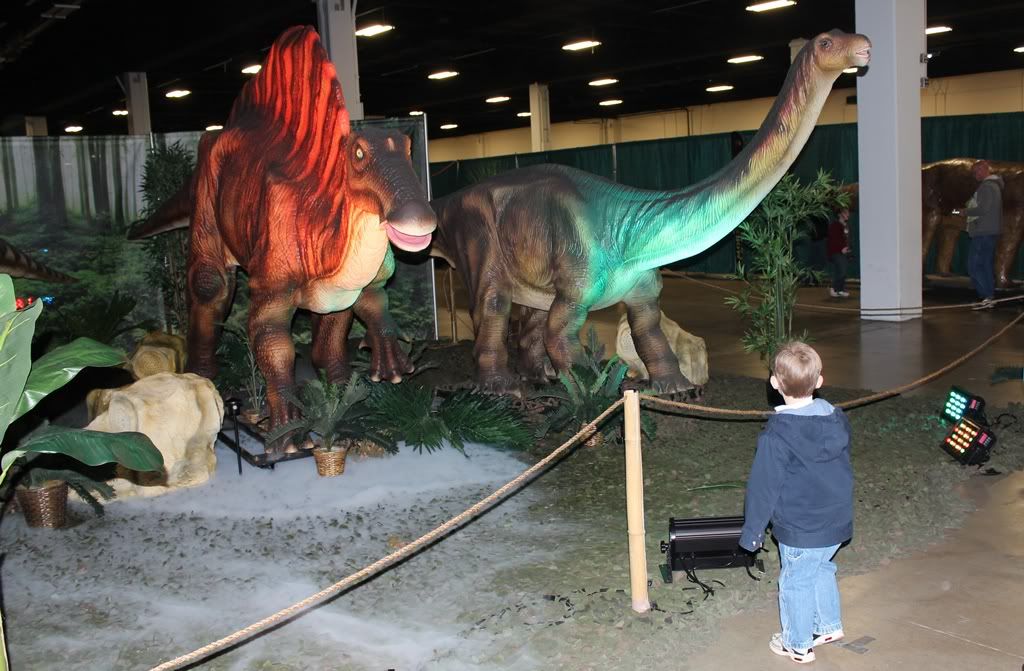 There were all sorts of dinosaurs to see.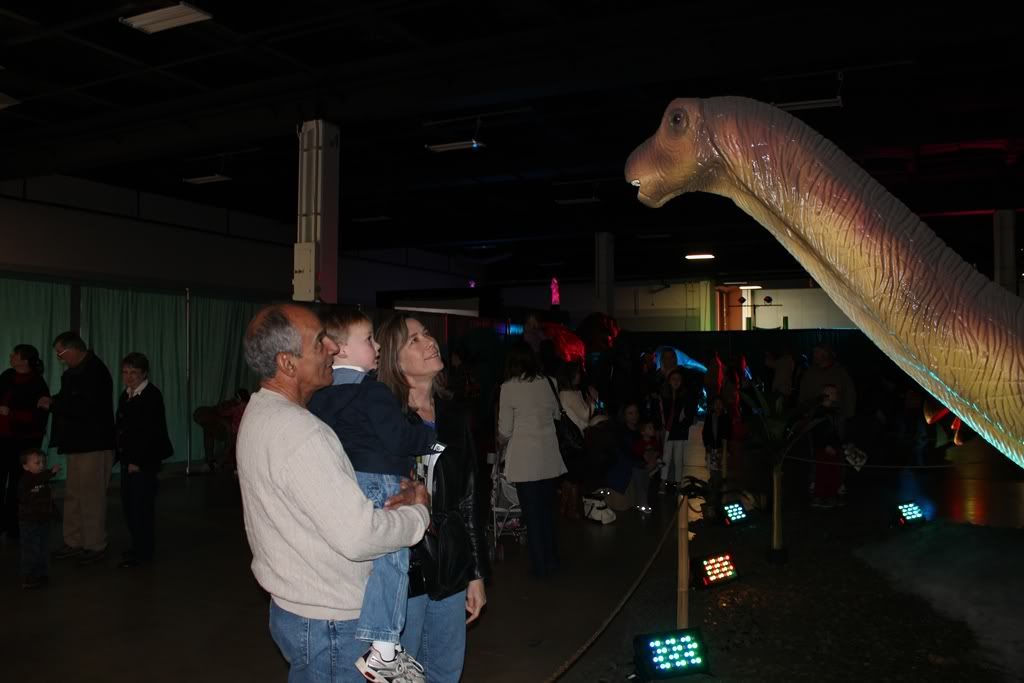 Even Grandpa Edgar and Grandma Joan thought that they were neat.
I got to explain to Grandma how they ate.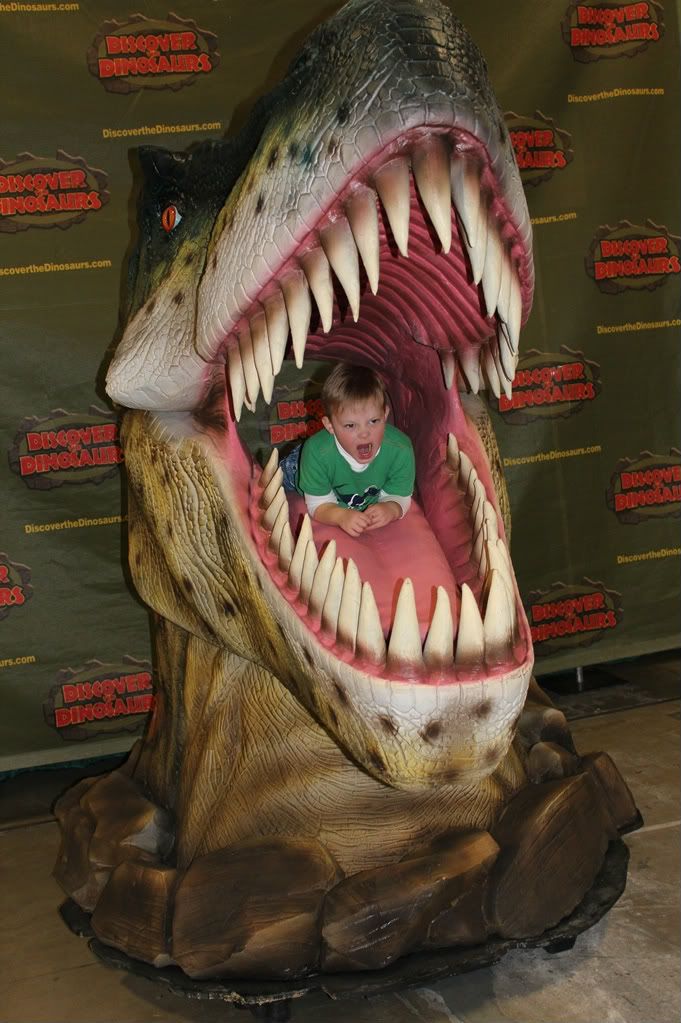 Then I go to pretend that one ate me.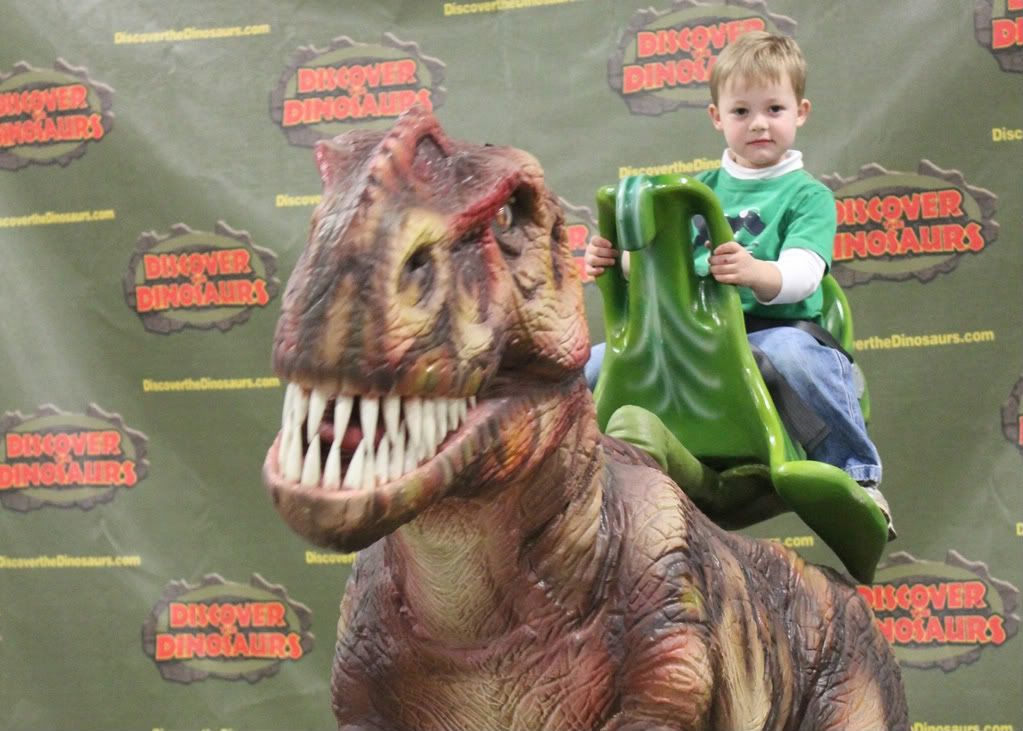 And I got to ride an animatronic one.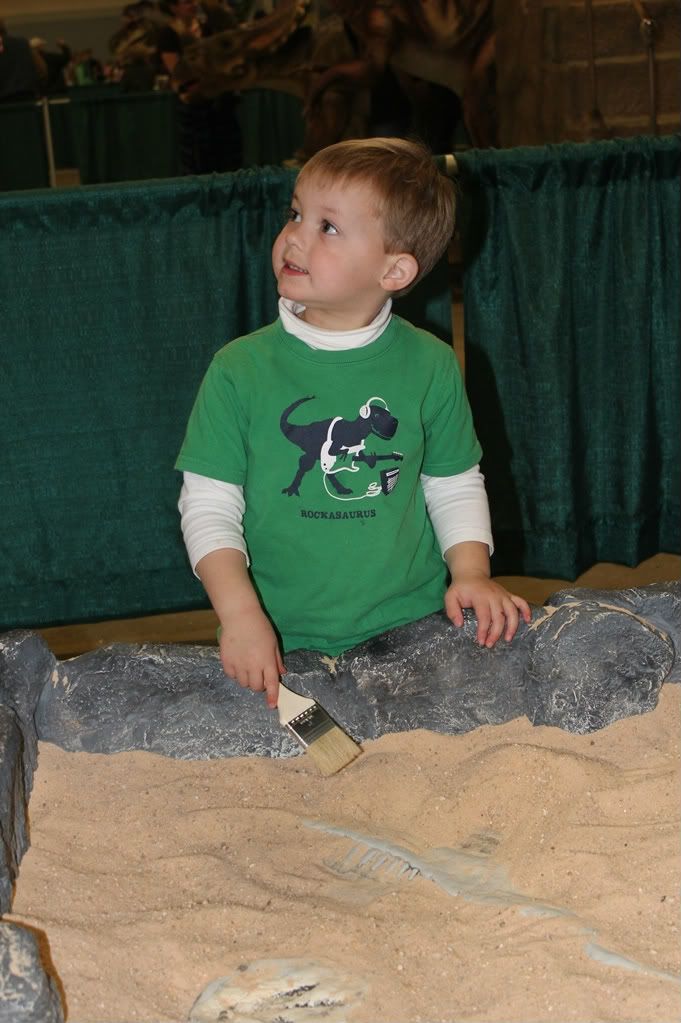 There was even a place where we could excavate our own.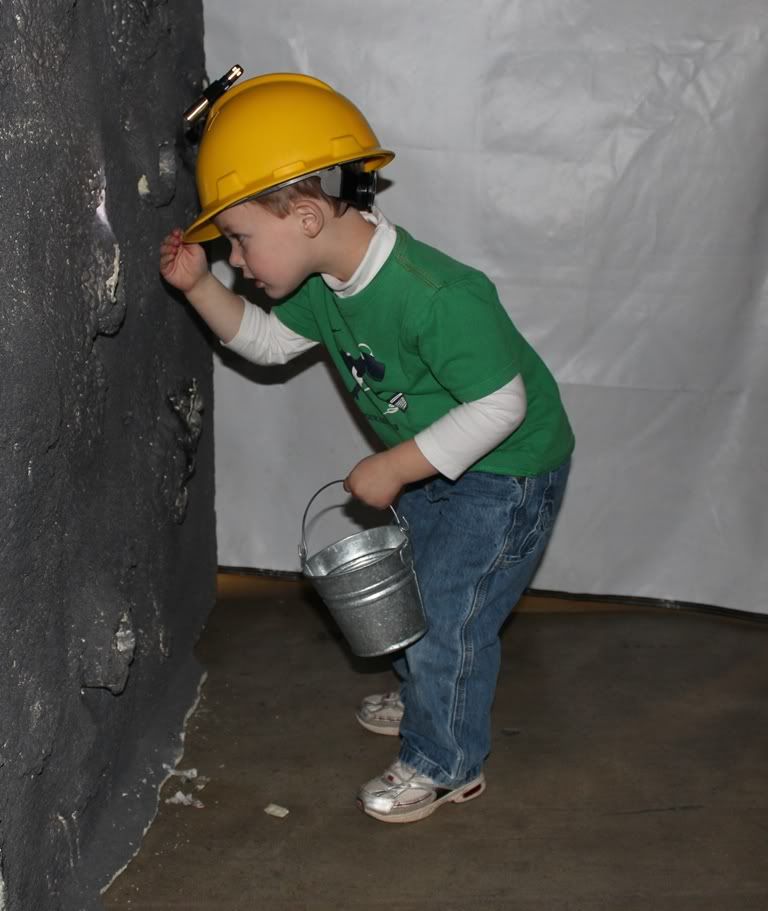 We also searched for precious stones.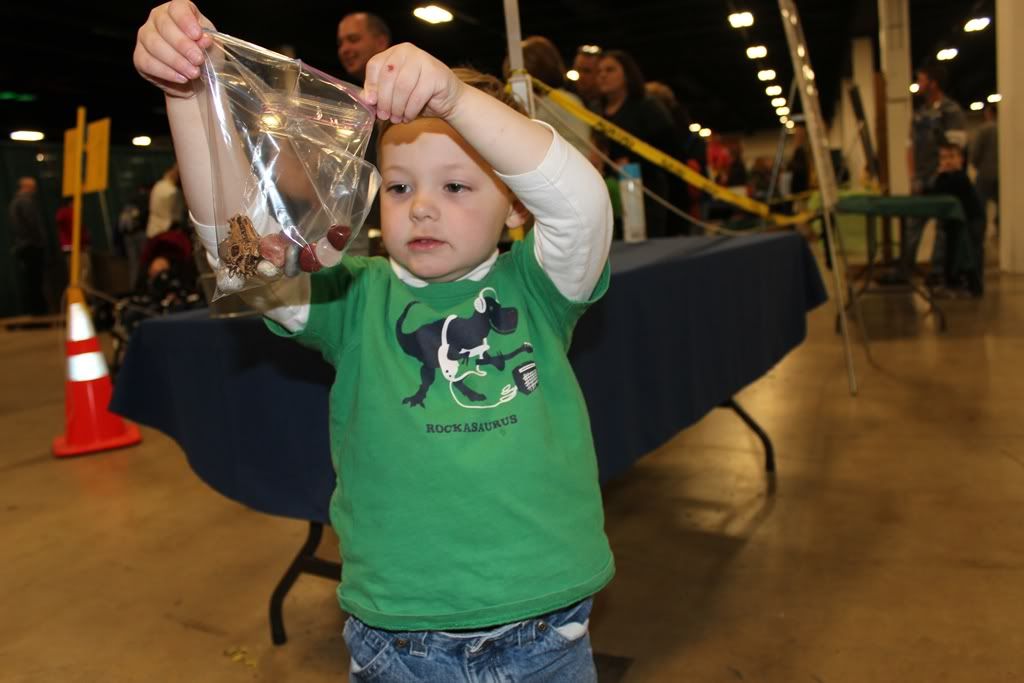 I found a bunch.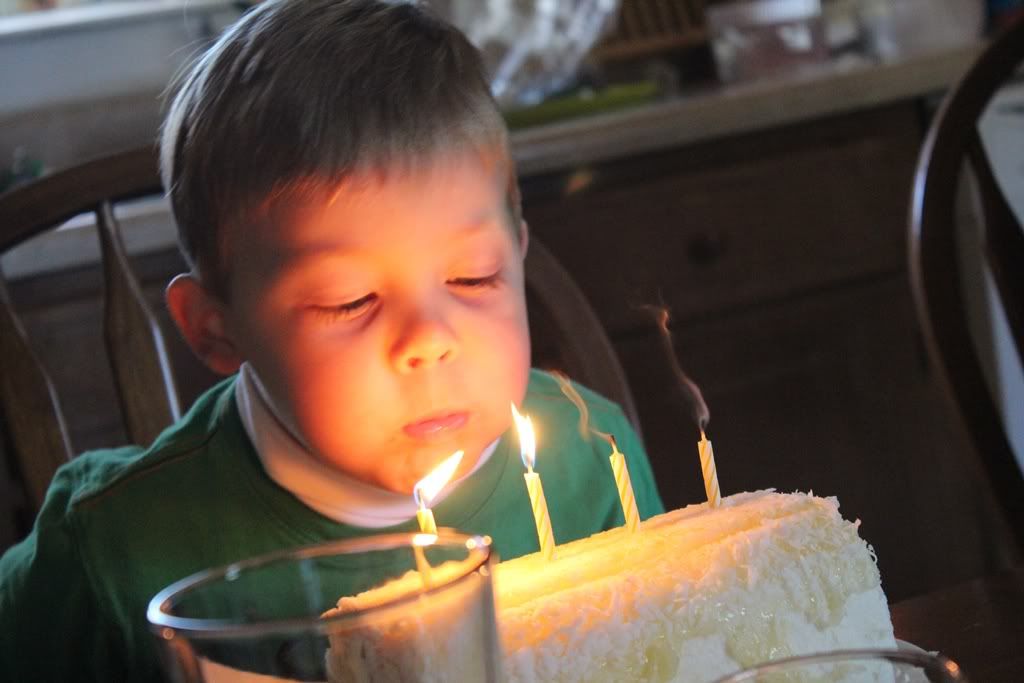 We celebrated my birthday early for Great Grandma Virginia.