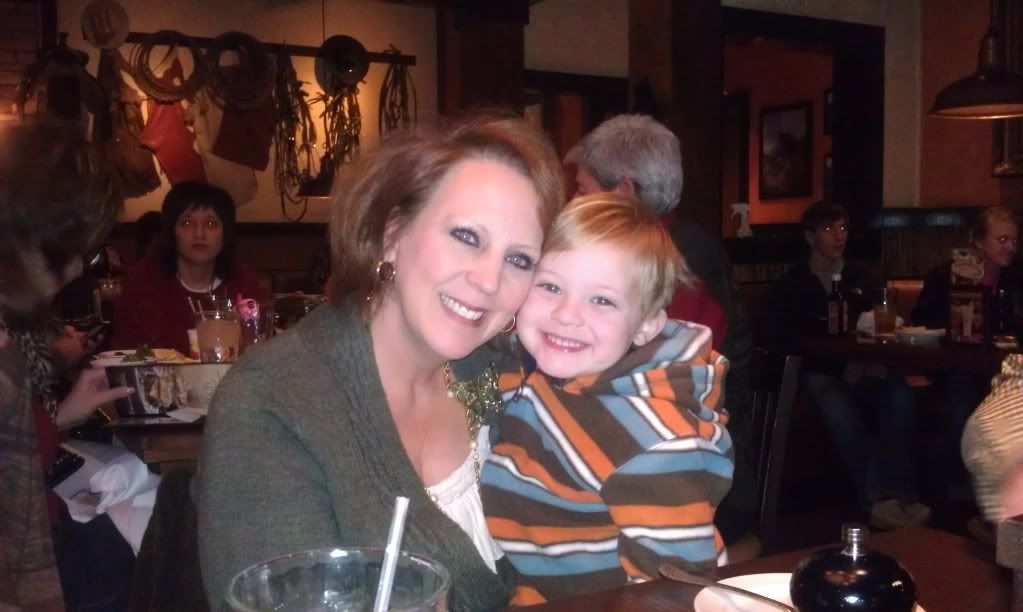 Great Aunt Julie and I at Cousin Maggie's birthday party.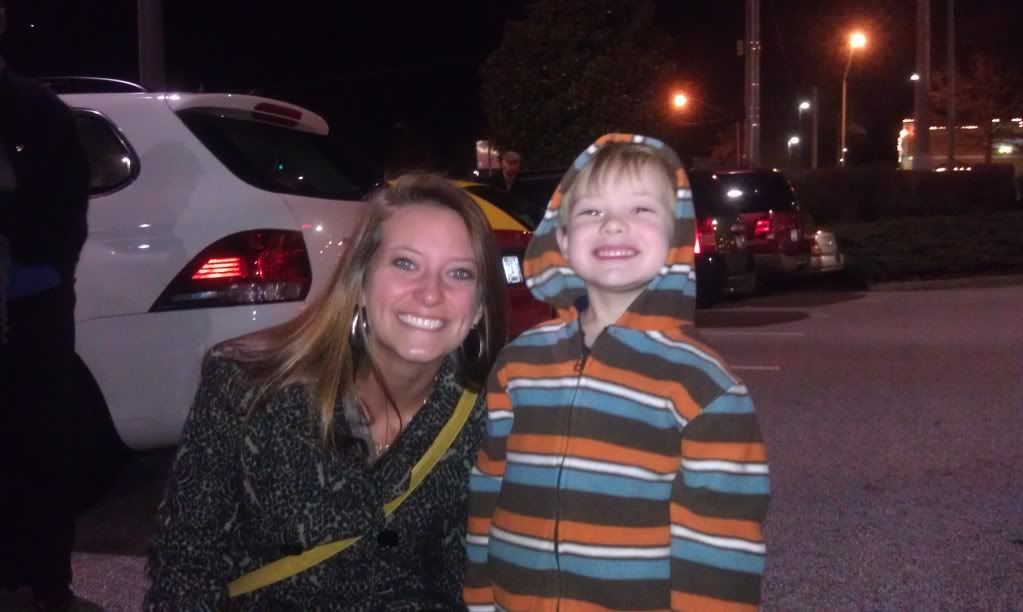 Maggie turns 18.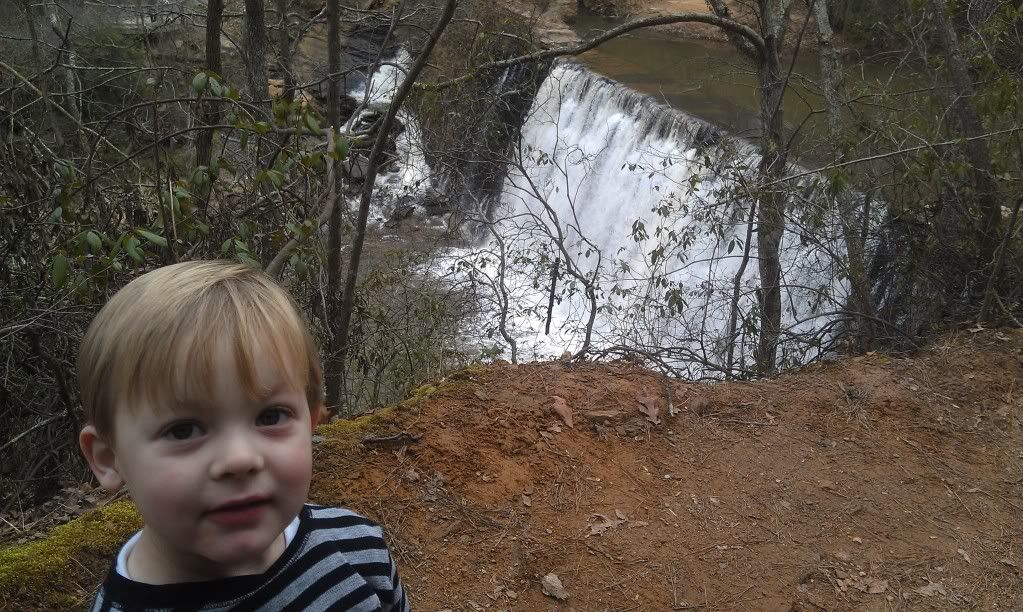 A quick winter hike to the Vickery Falls.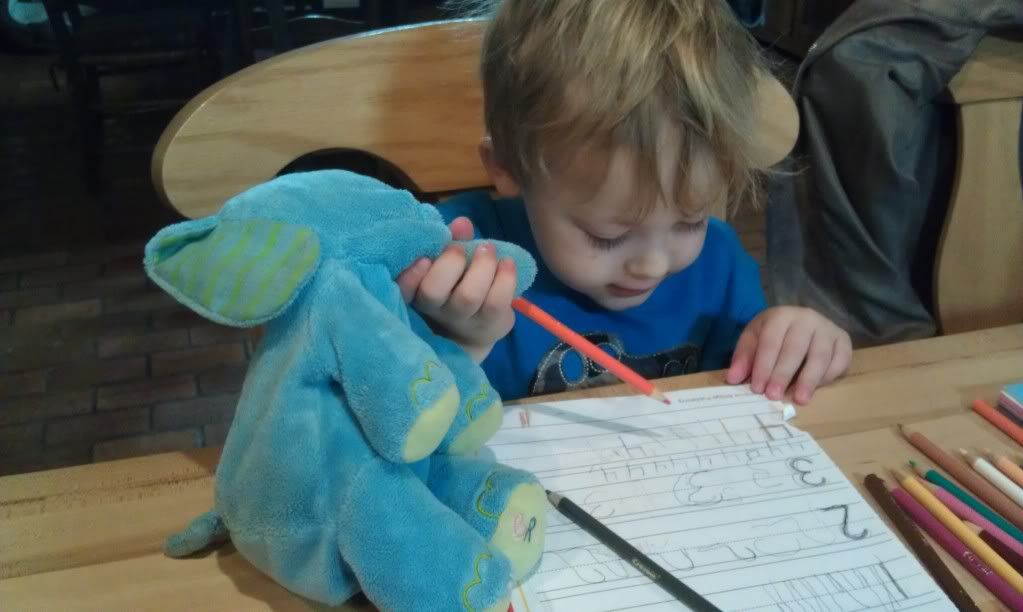 Teaching baby elephant to write.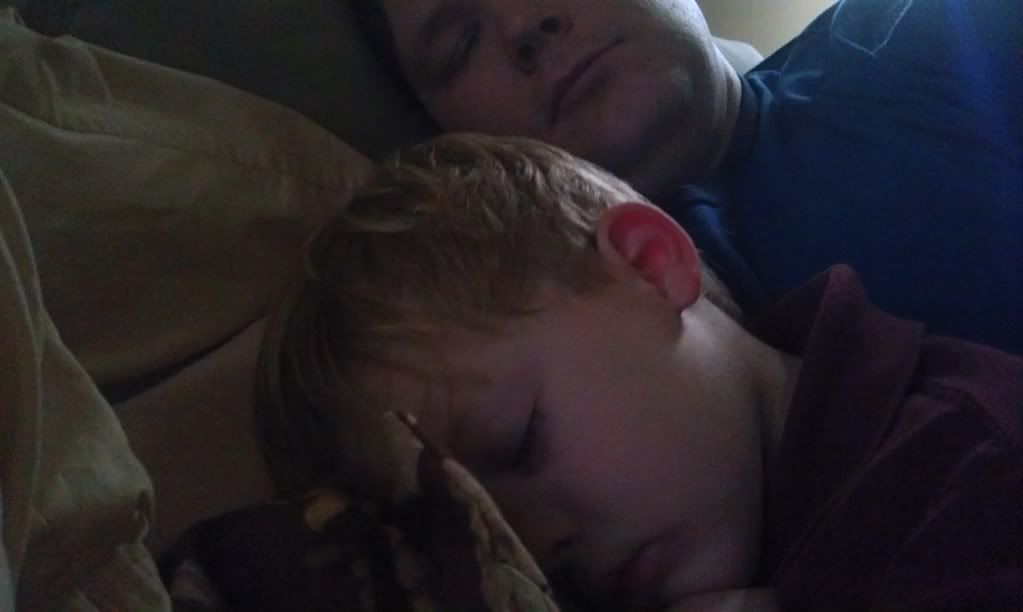 A nap with Dad.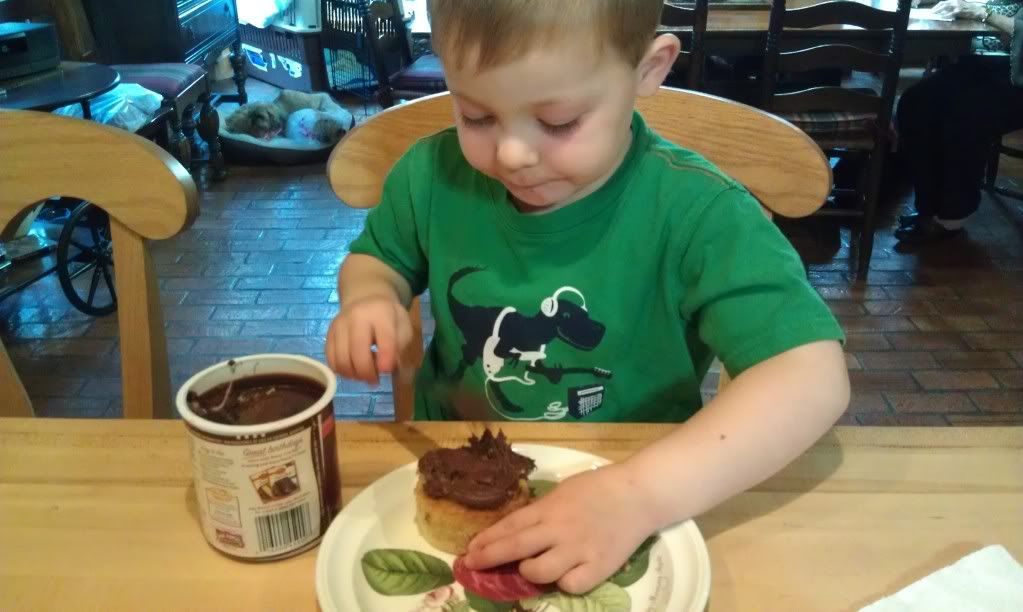 When you frost your own cupcake you can put on as much as you want.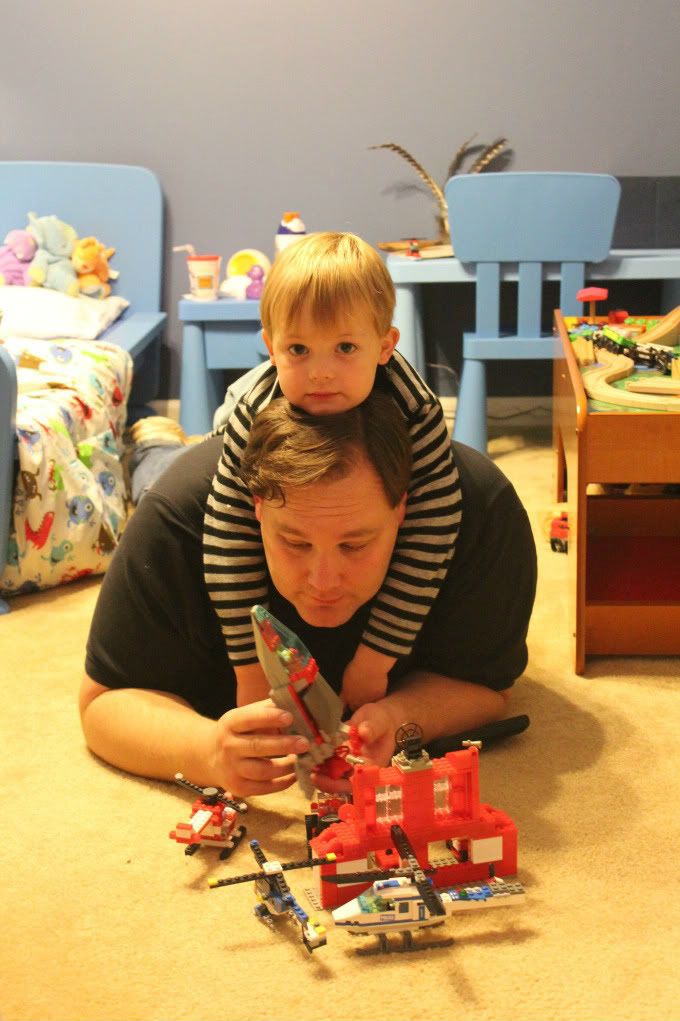 Helping Daddy build Lego ships.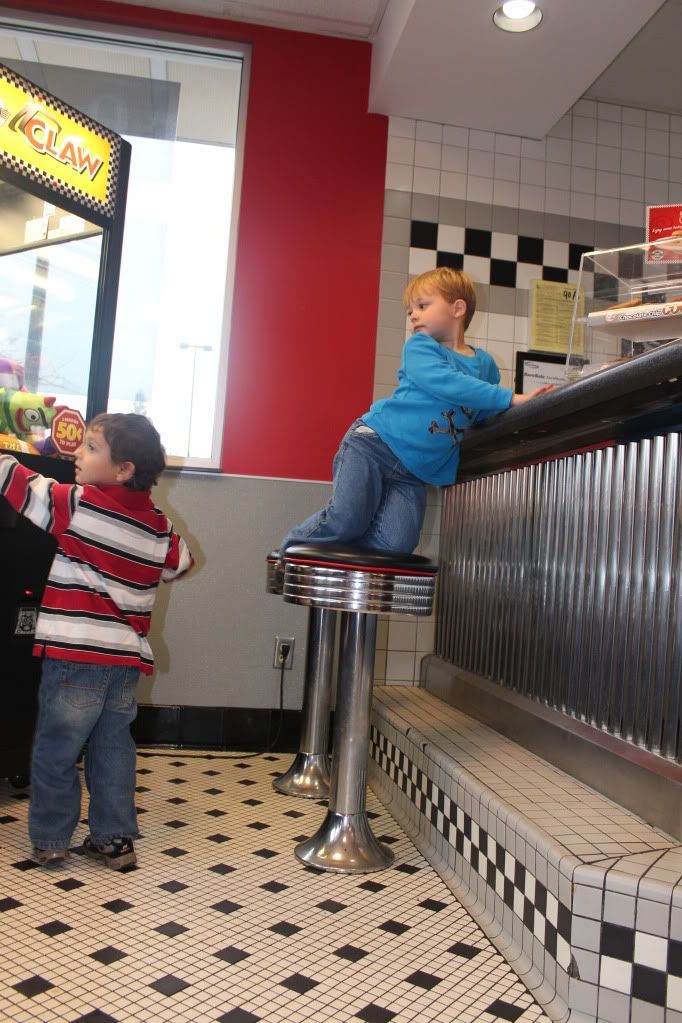 Waiting for a table at Steak 'n Shake with Kaiden.