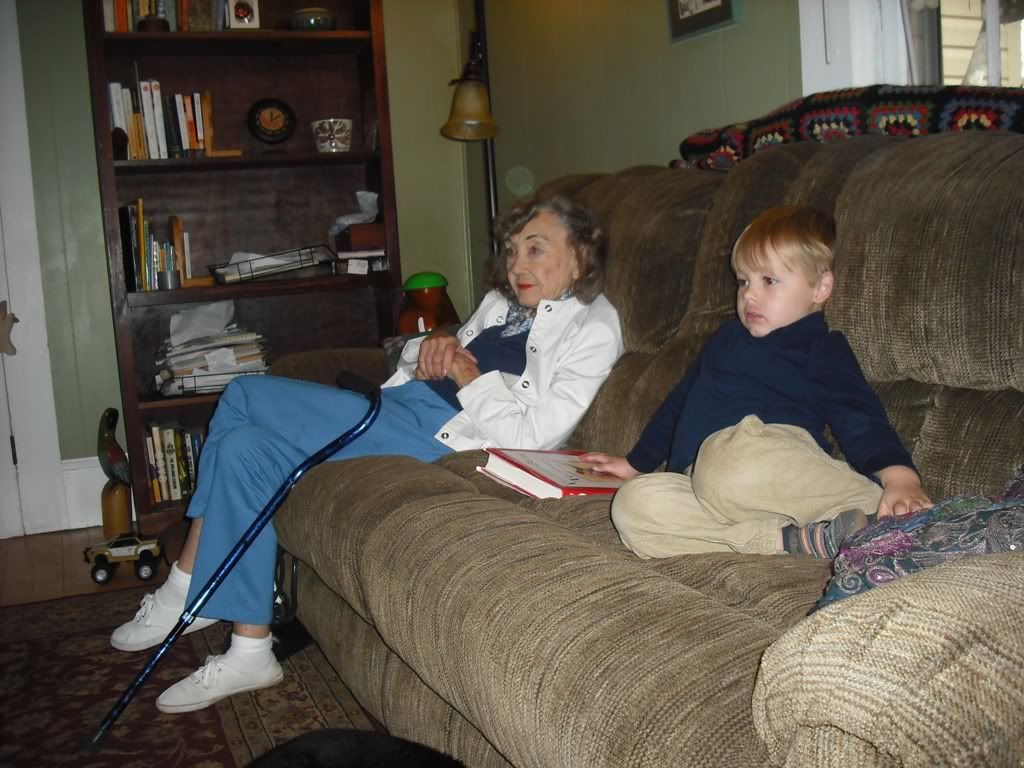 Great Grandma and me waiting for Kaiden and his family to arrive in Anderson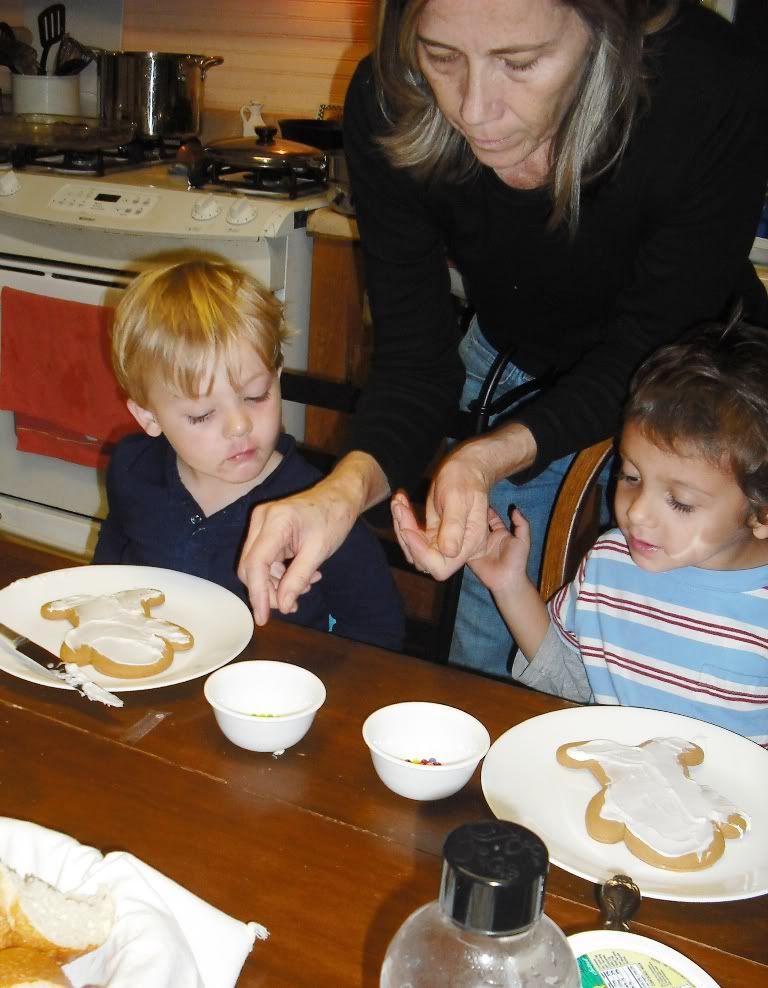 Grandma Joan teaching us to decorate our own gingerbread men.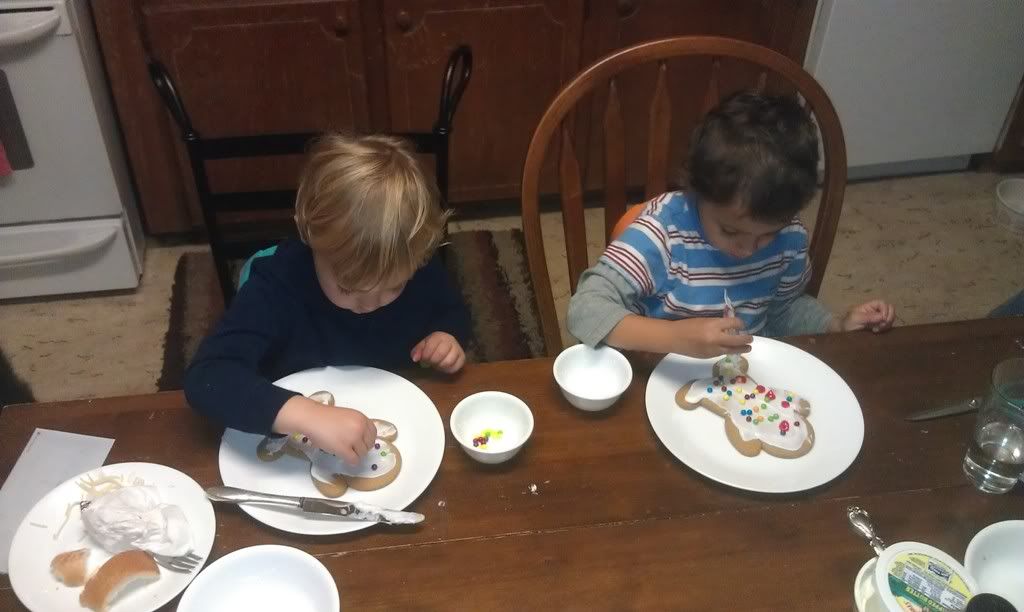 Kaiden and I making the best gingerbread men ever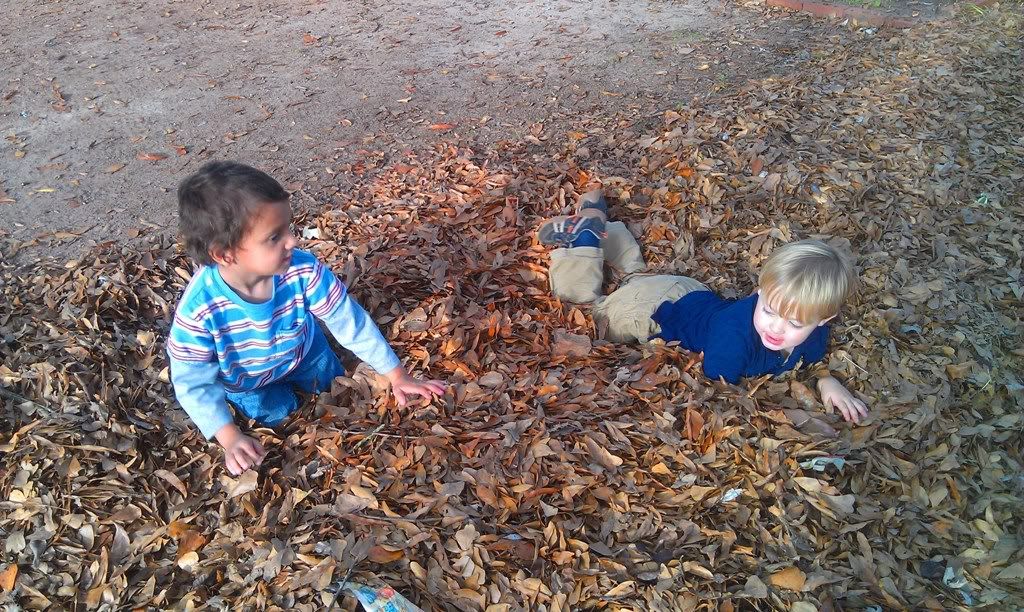 A quick winter roll in the leaves.
Getting ready for the 2011 Tirado Pilates Apparatus Christmas photo shoot.
Learning the reformer.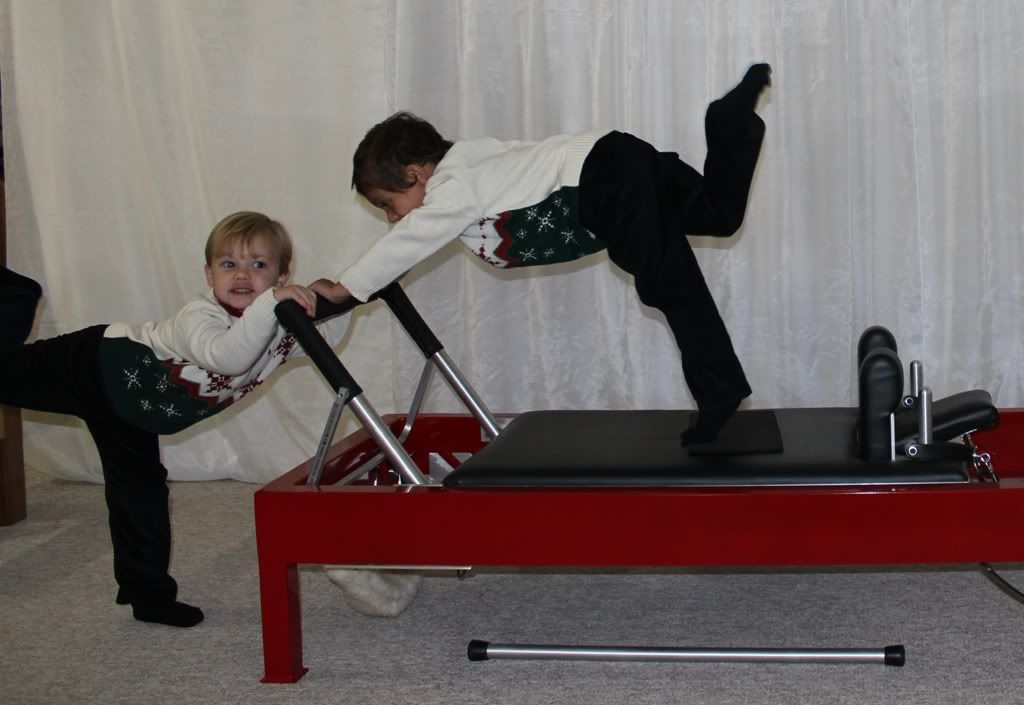 Of course, we had our own way of doing things.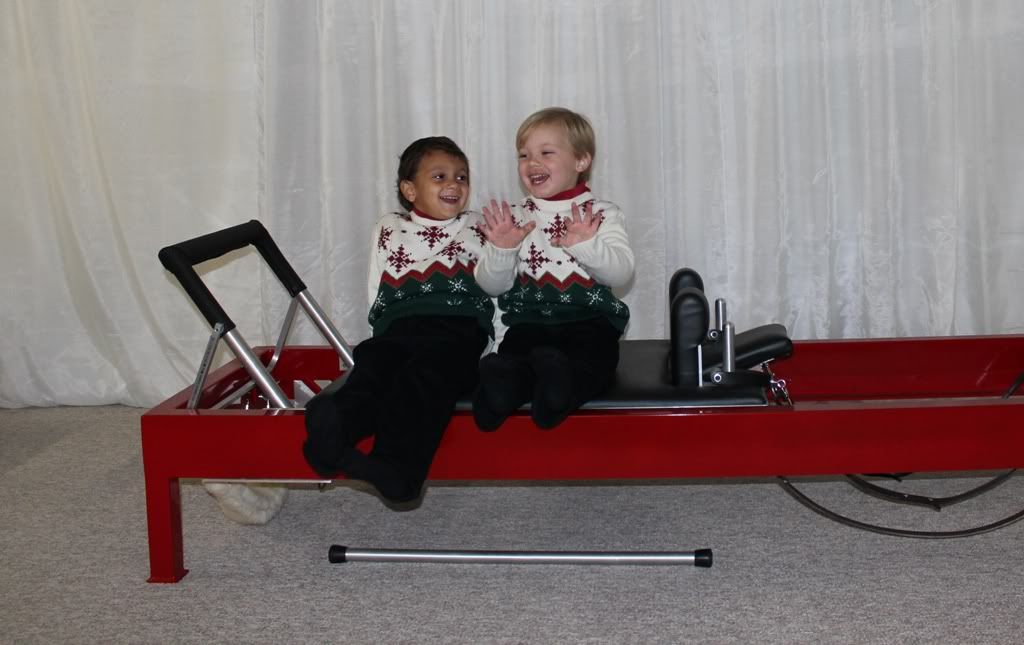 A quick break for the talented models.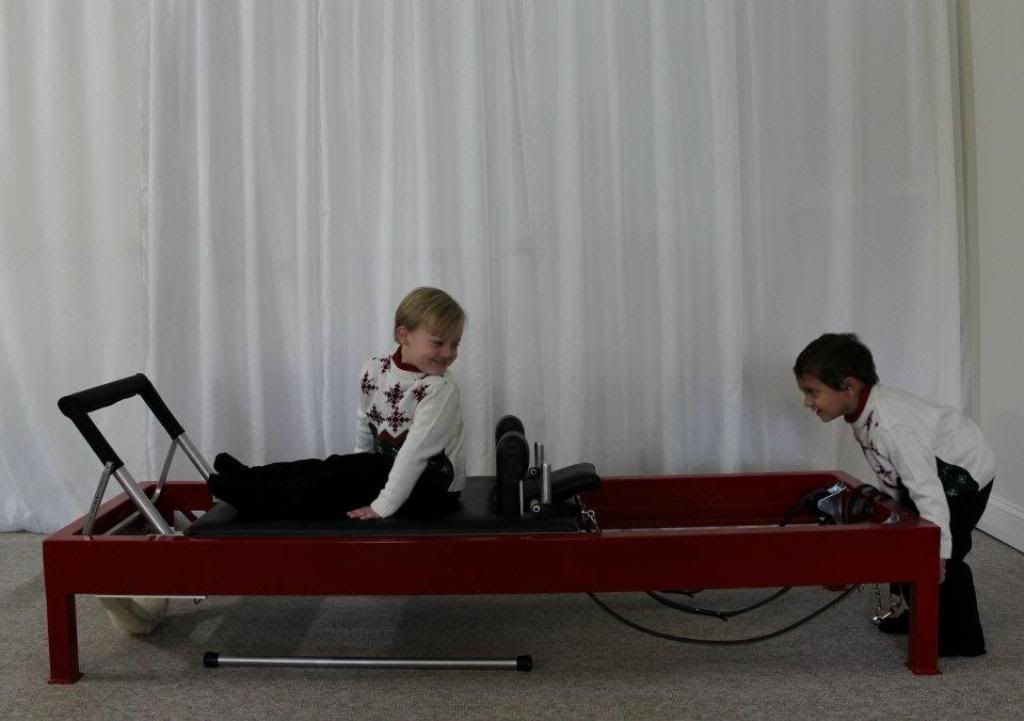 Then we made some suggestions.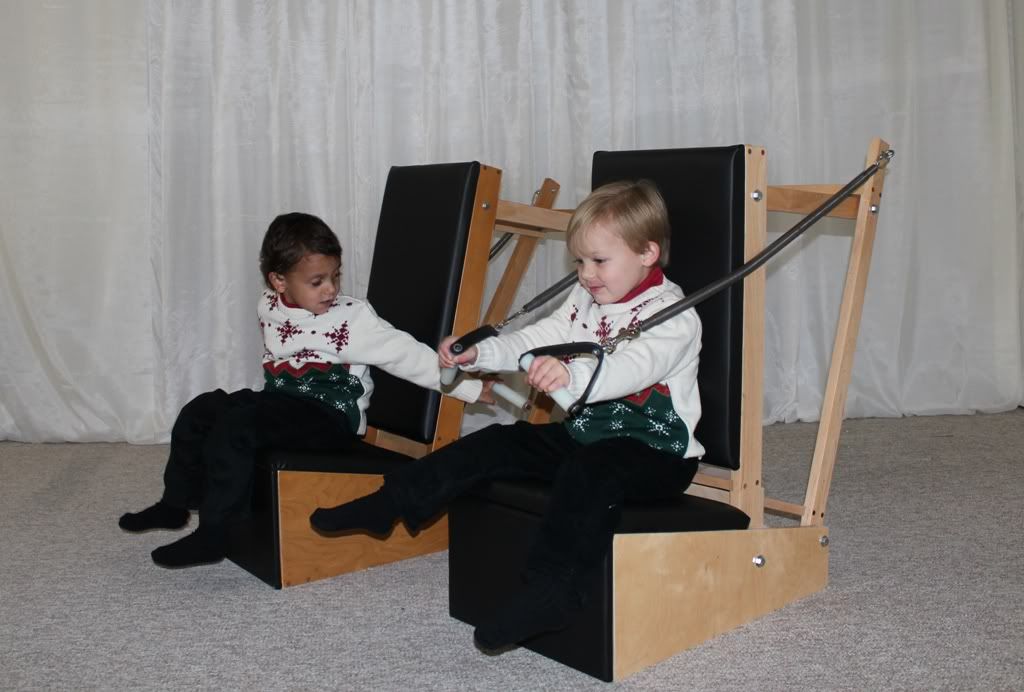 And even tried some new apparatus.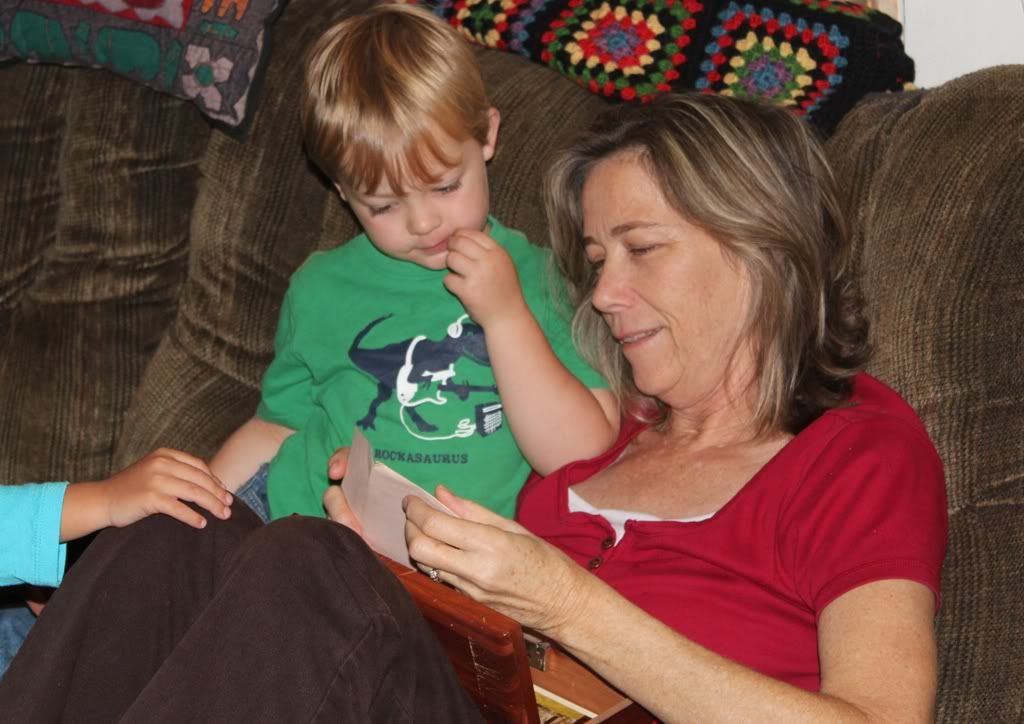 Grandma Joan showing me old letters from her past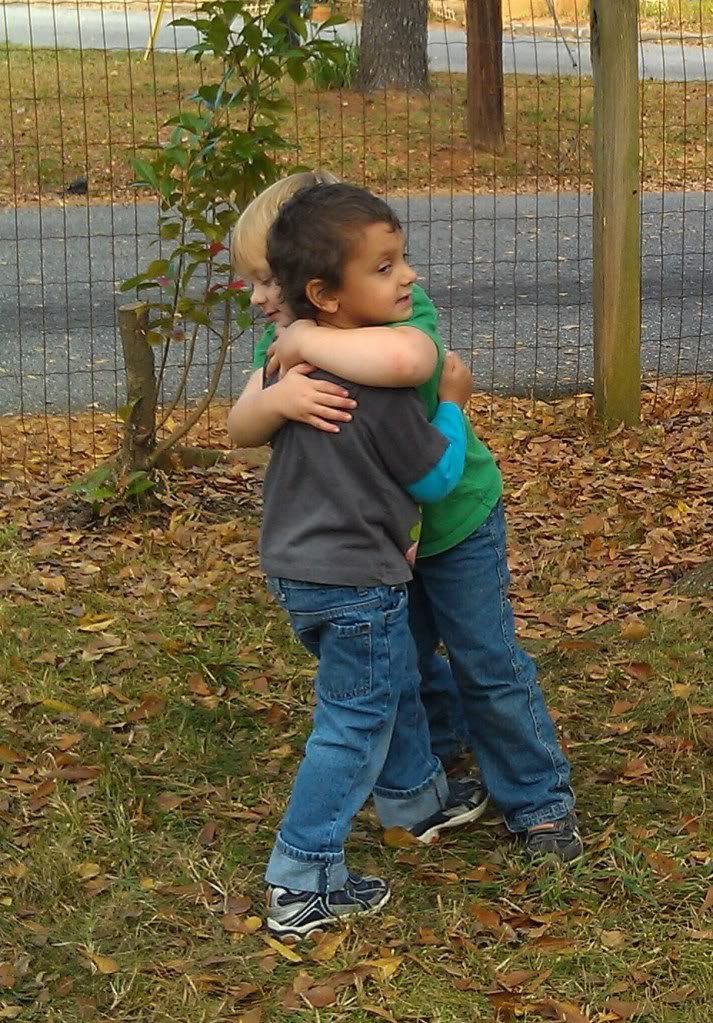 Saying goodbye to Kaiden.