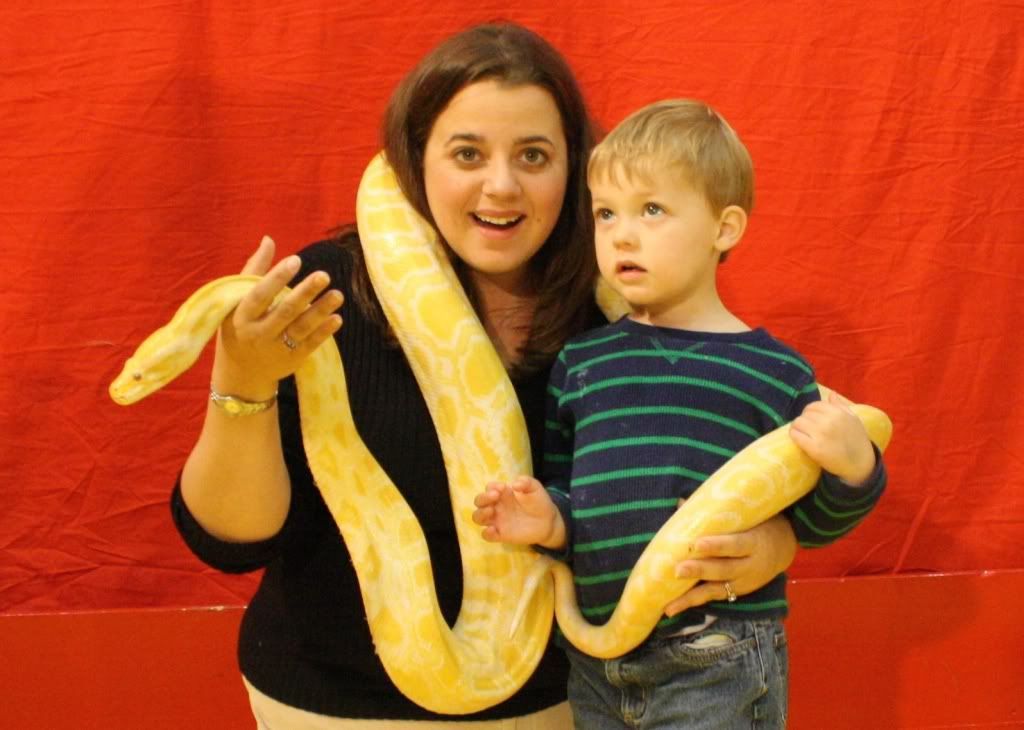 Mommy, me and an albino Burmese python before the Hejaz Shrine Circus.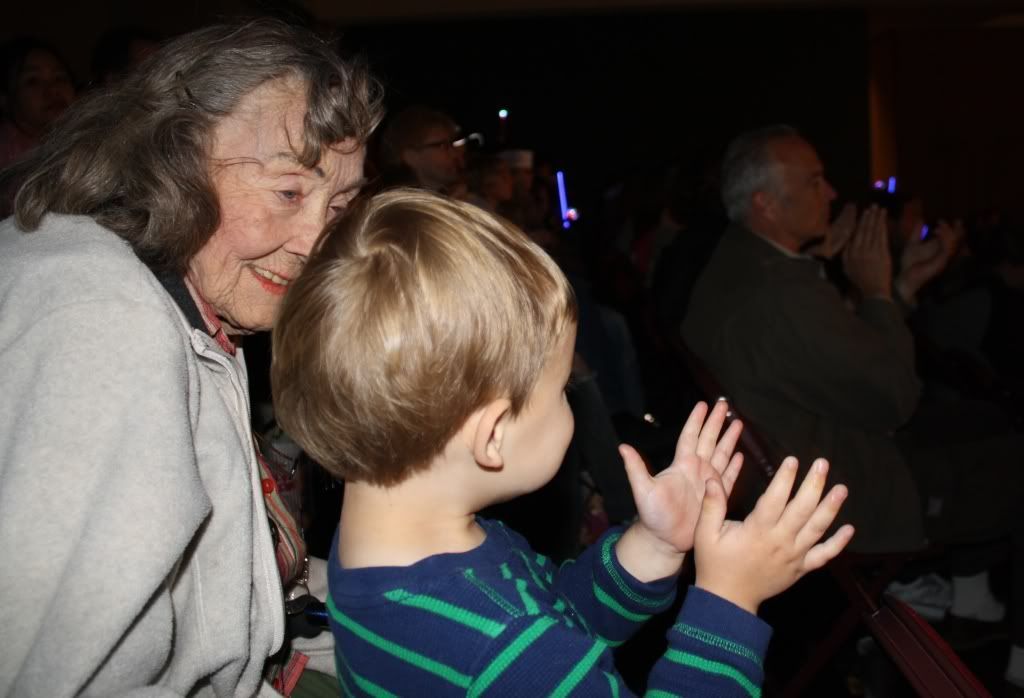 Great Grandma Virginia and I celebrating the start of the circus.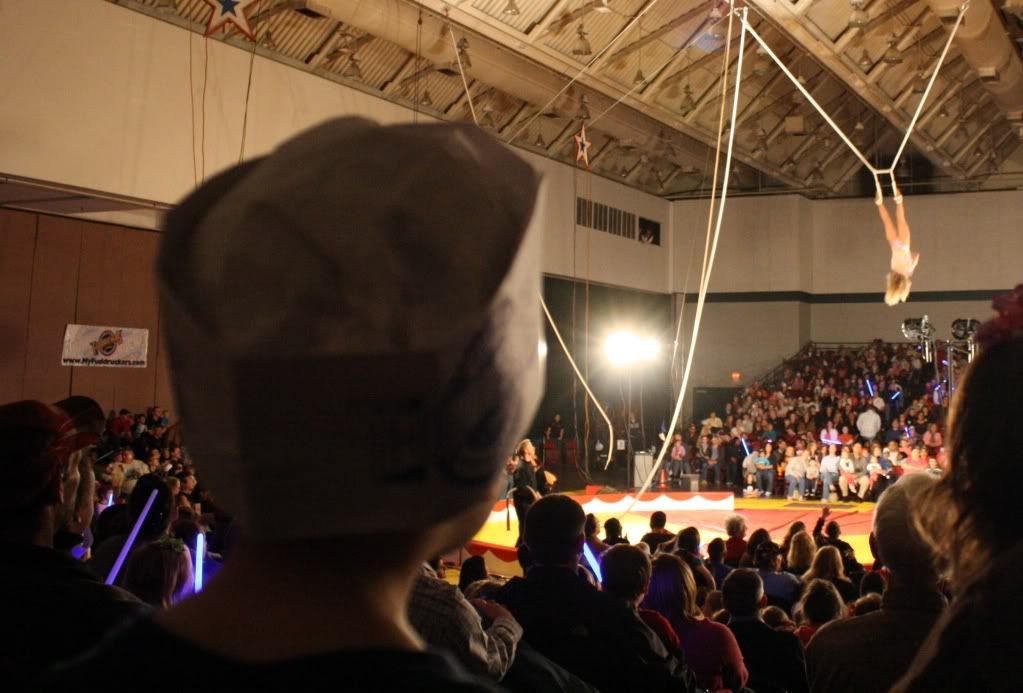 The trapeze artists were very cool
At intermission I got to ride a pony.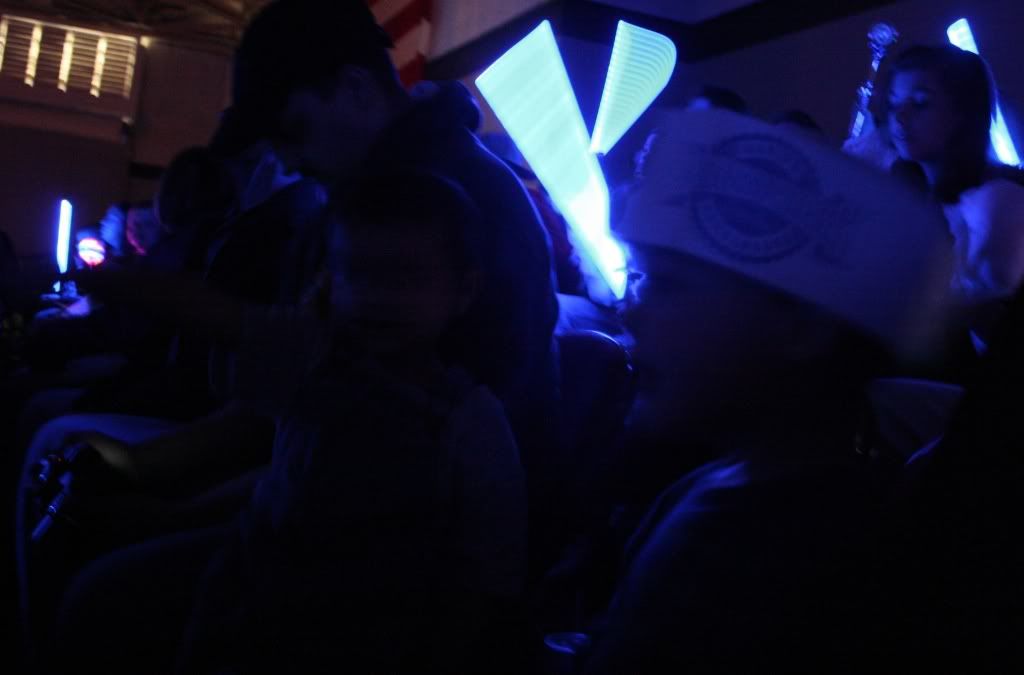 There was even an audience provided light show.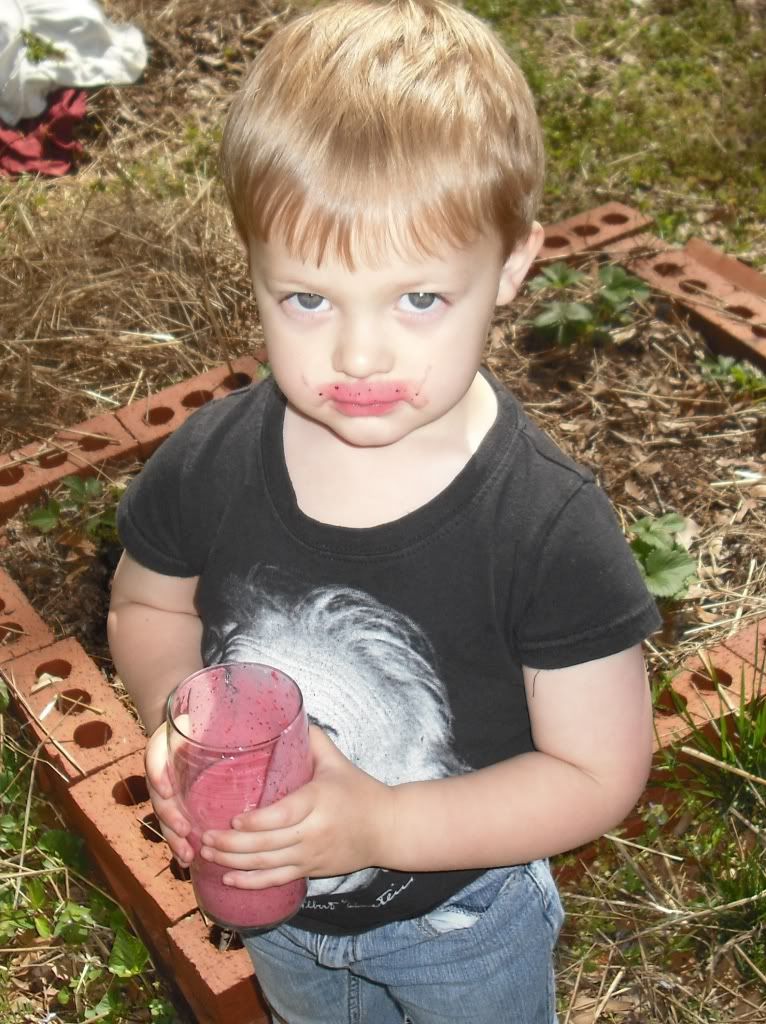 Daddy dragged me to our strawberry patch to explain where smoothies come from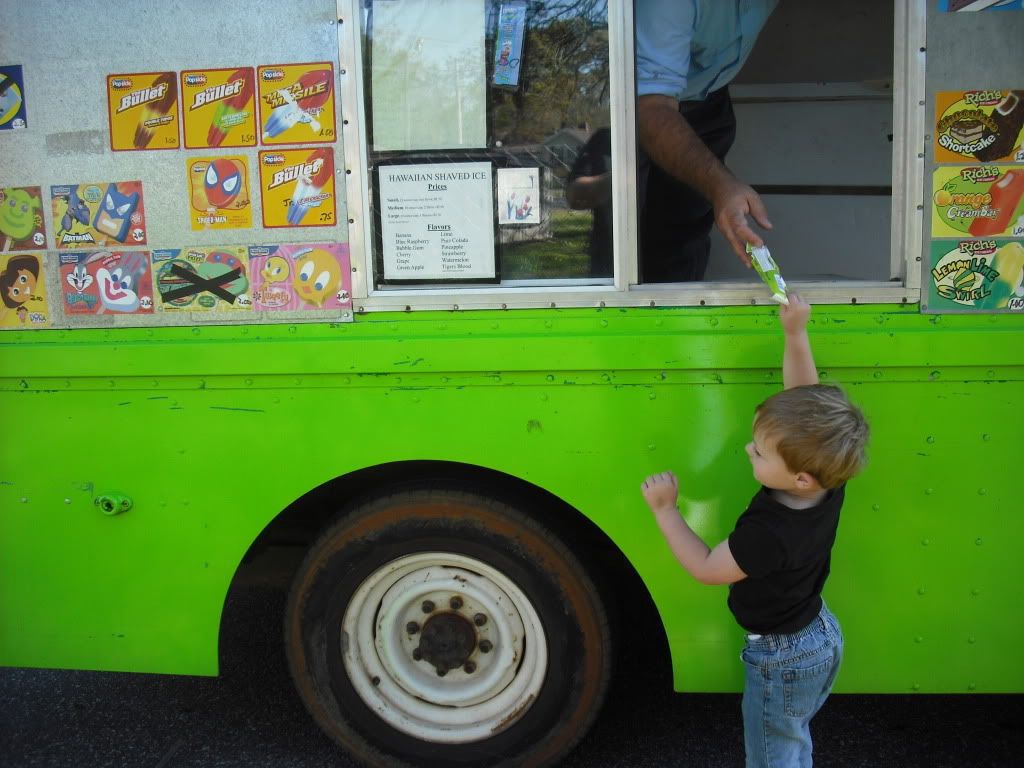 Then I showed Daddy where warm weather ice cream comes from.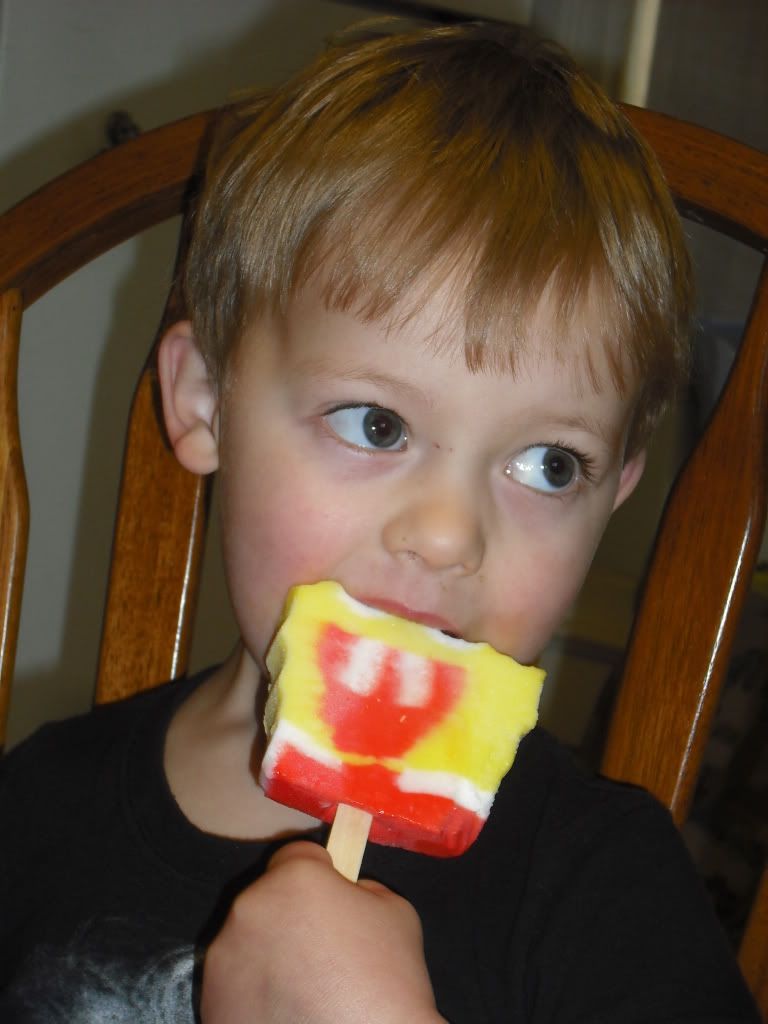 And where it goes.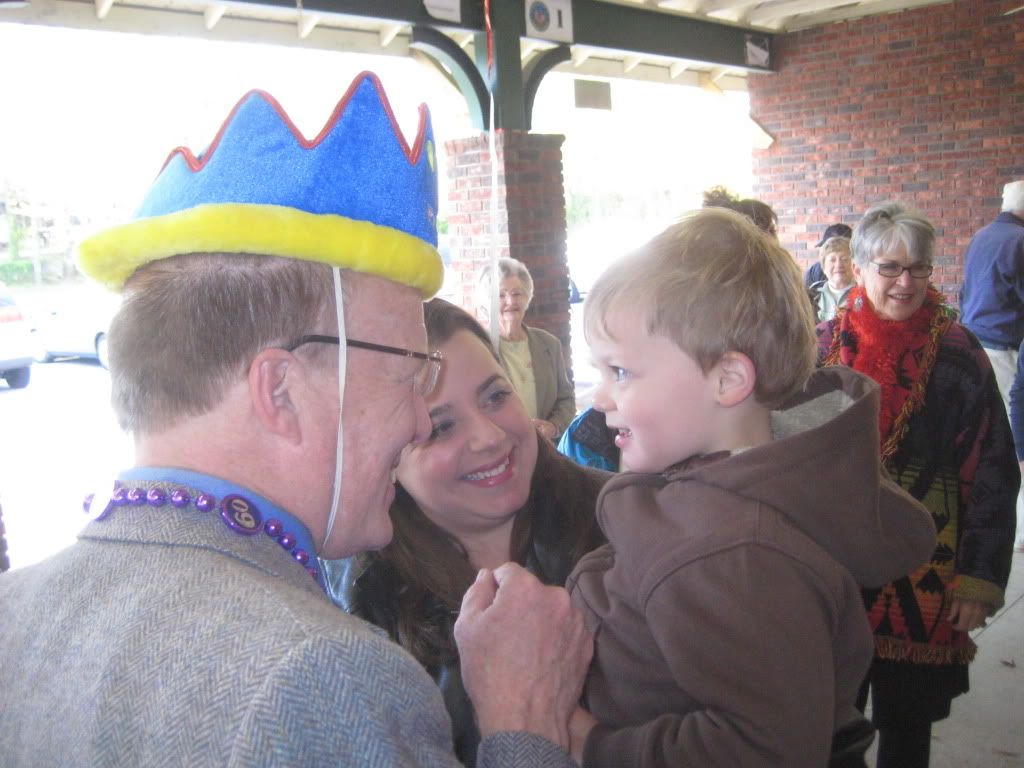 Mr. Craig Johnson's surprise 60th birthday party.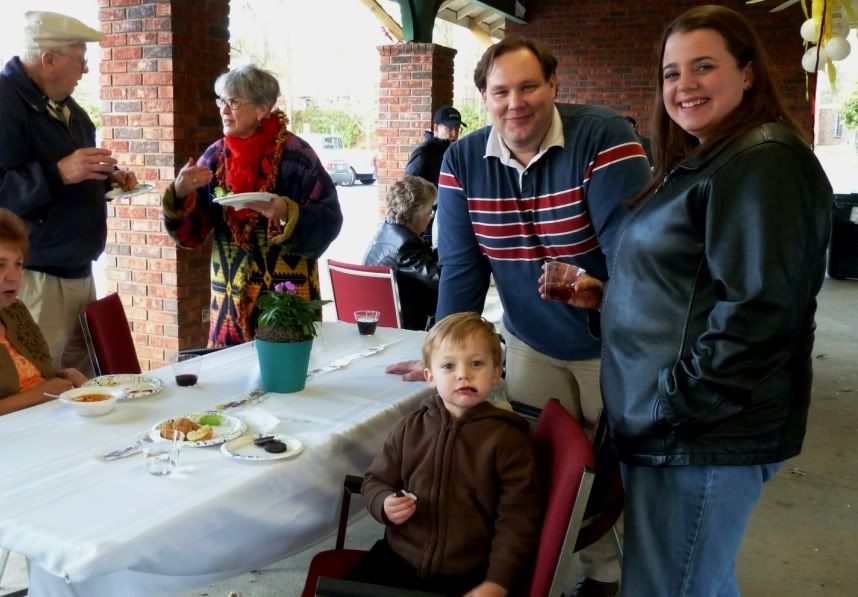 The food was glorious!