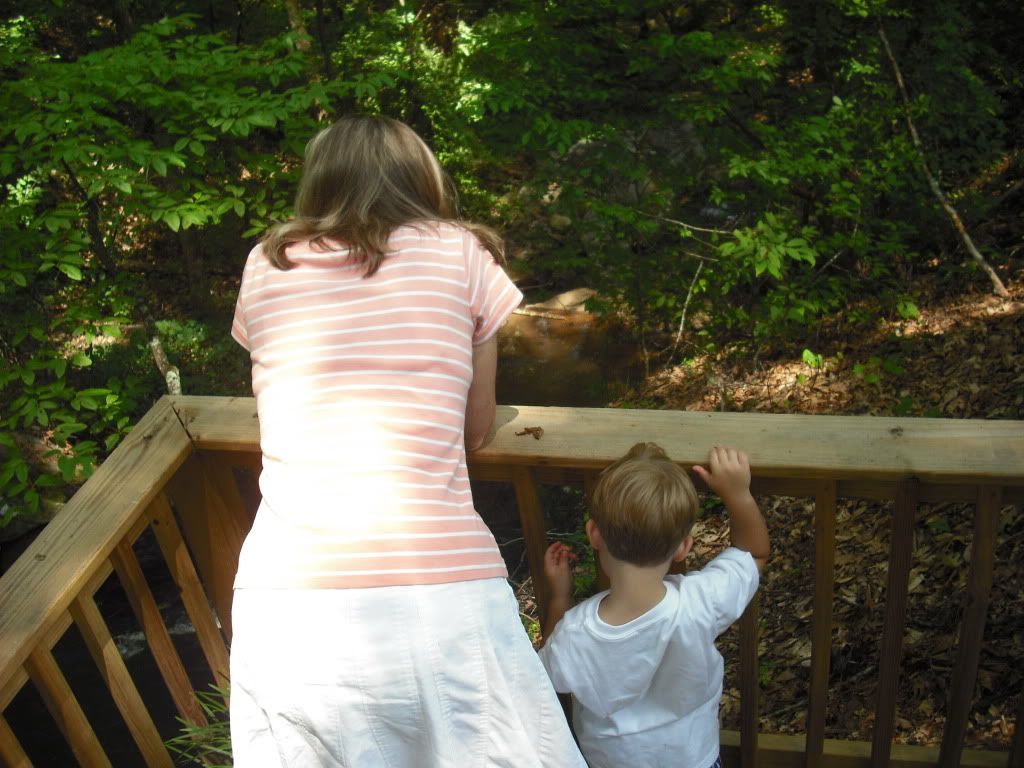 Showing Grandma Joan the waterfall.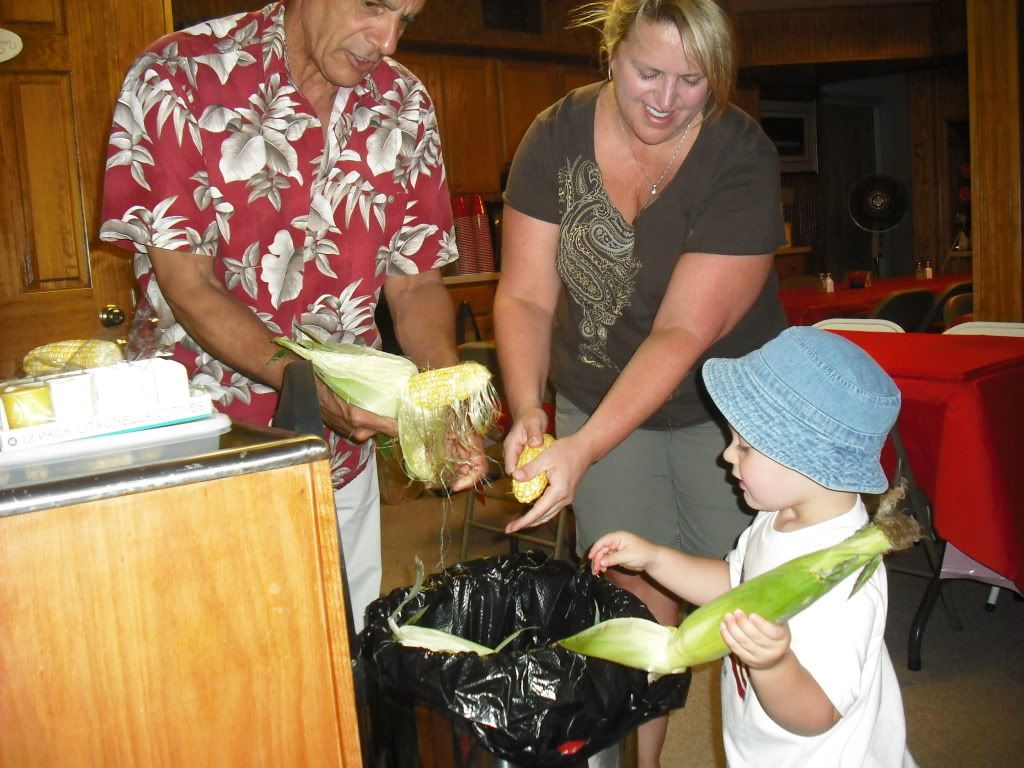 Shucking corn with Papi and Aunt Amy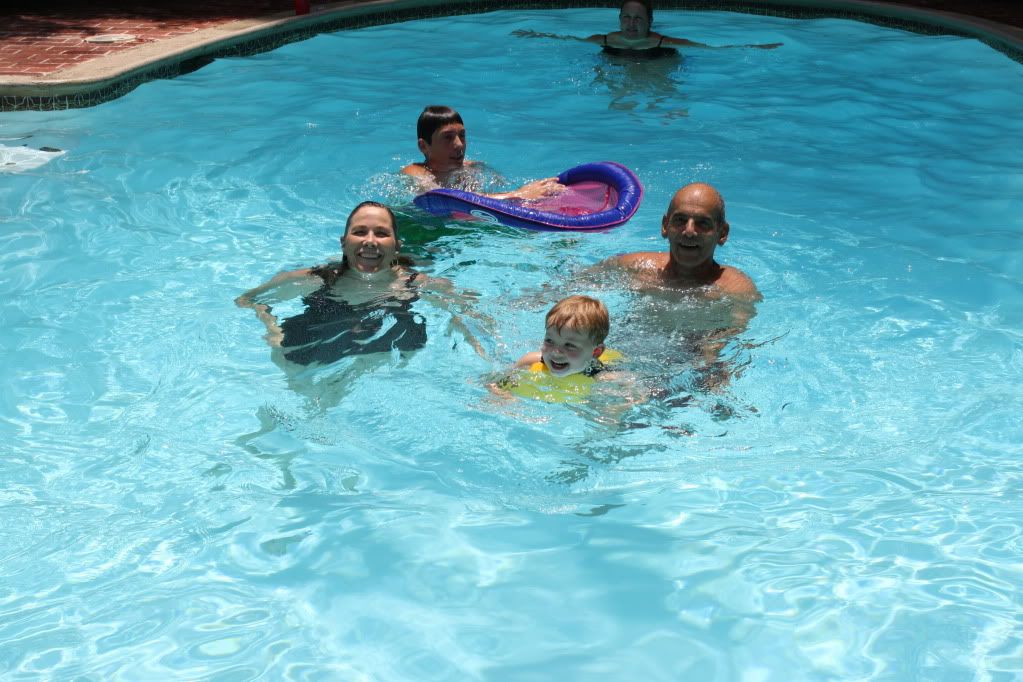 Swimming.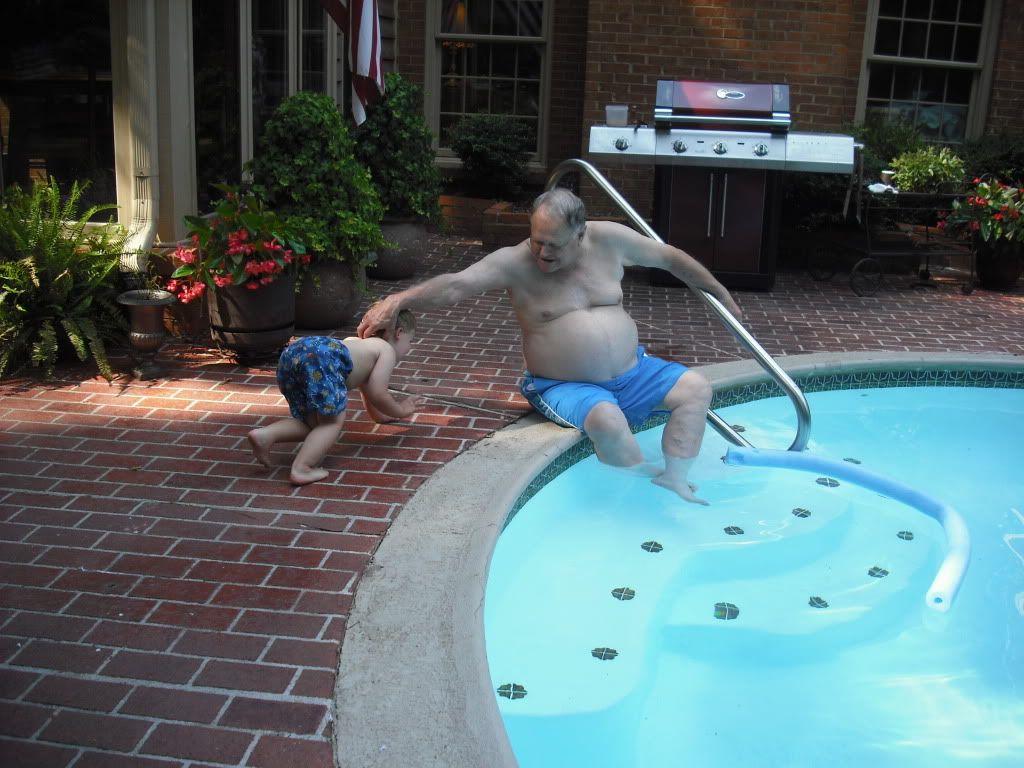 Trying to get Great Granddaddy Omer into the pool.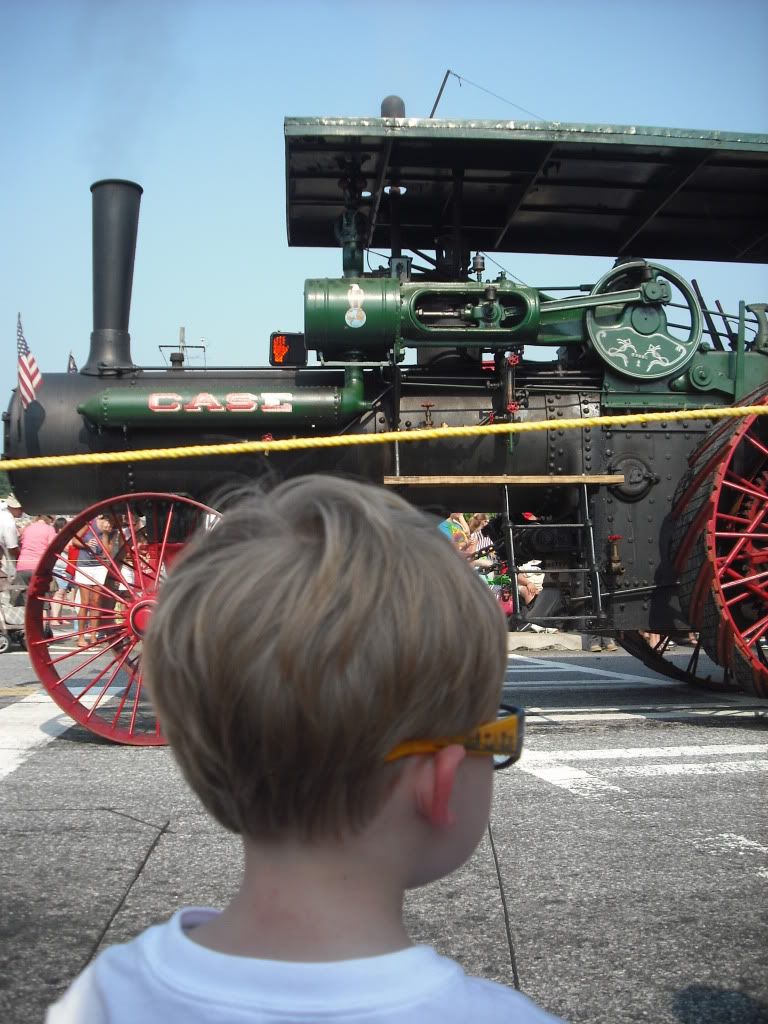 Train Parade in Cumming, Georgia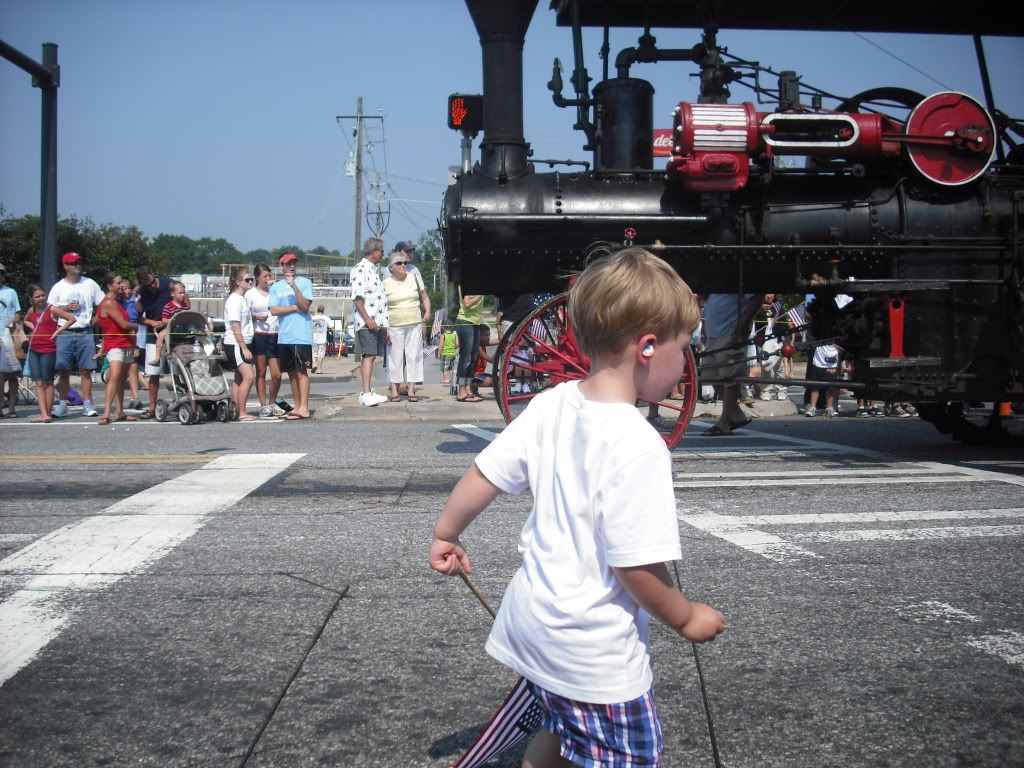 Bunches of trains, driving on the street!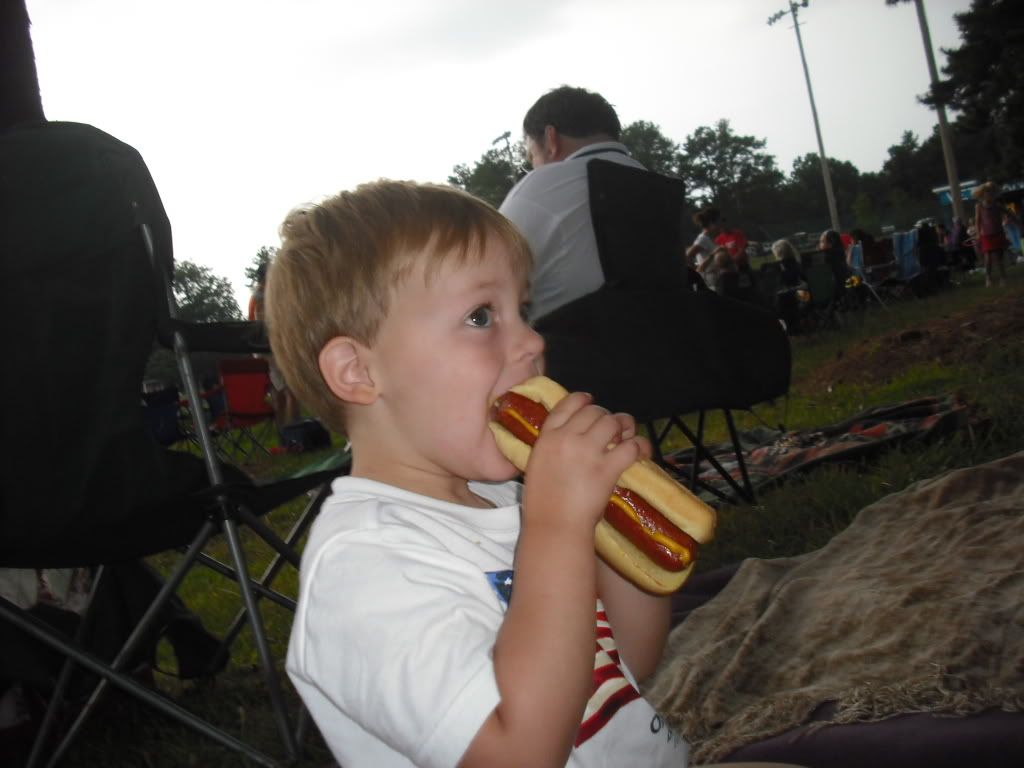 July 4 celebratory hotdog
Cloudy skies, high spirits.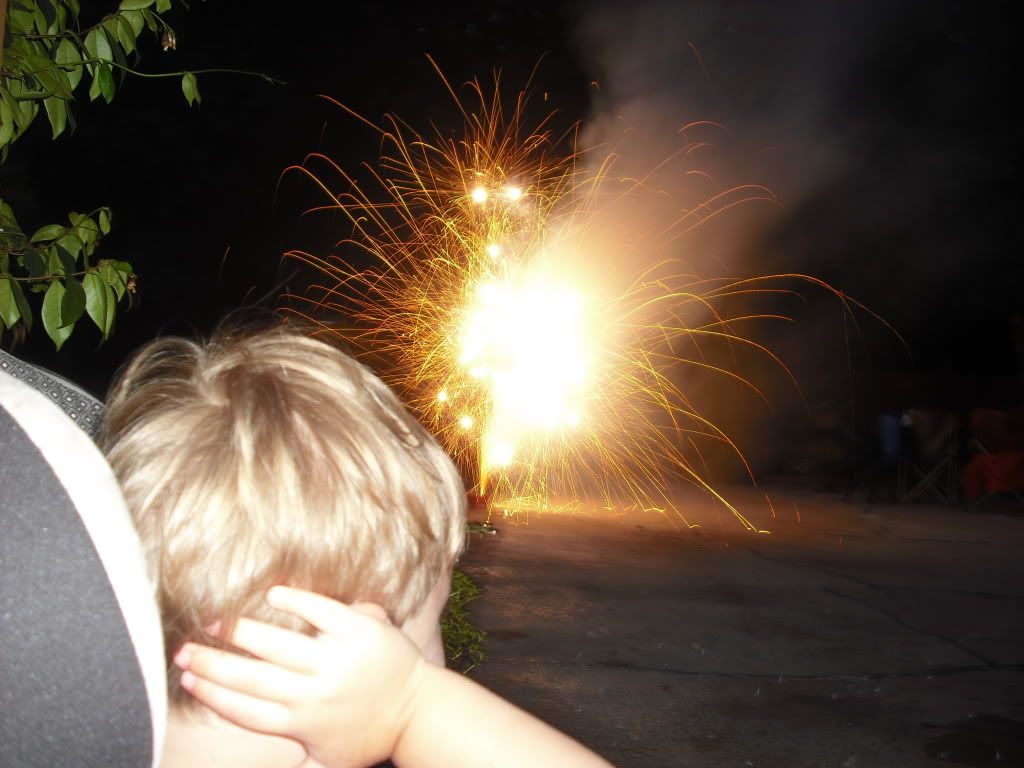 Driveway fireworks are extra loud.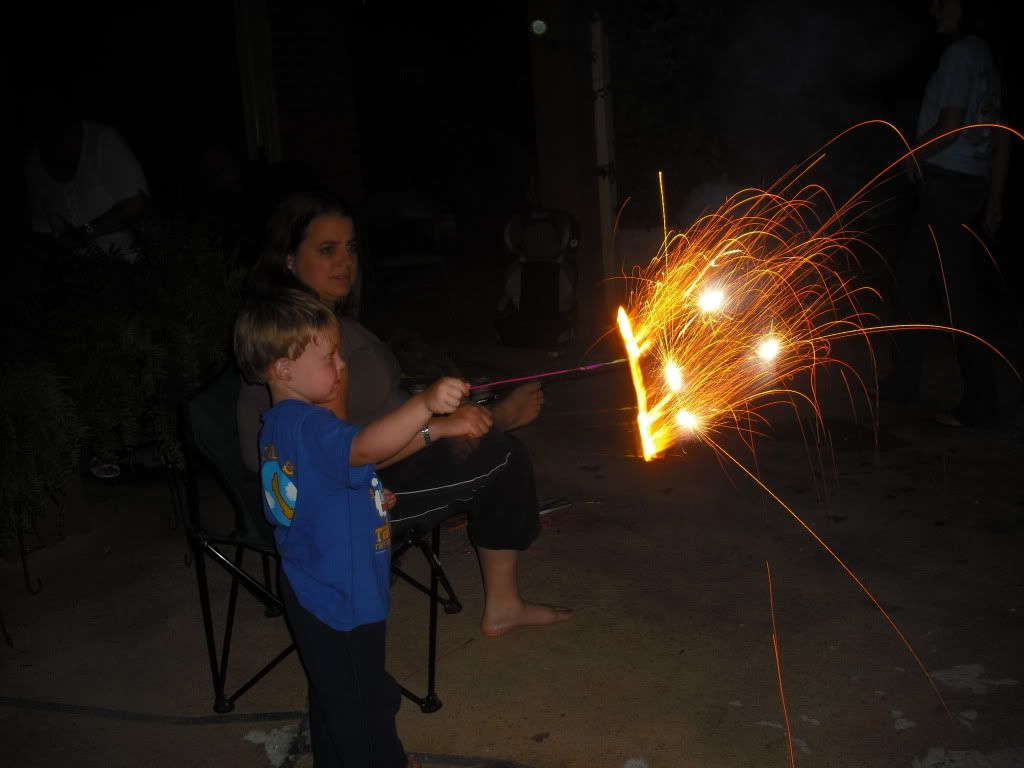 Sparklers with Mom.